We Rely On Your Support: If you would like to support Phoronix this autumn during these challenging times, you can enjoy our "Oktoberfest" sale... Phoronix Premium is available at a discounted rate for the rest of September. Learn more with the the 2021 Oktoberfest special.
Microsoft Joins The Khronos WebGL Working Group
As some surprising news this morning beyond
the Khronos Group working on a new, next-generation API to succeed OpenGL
in its current form, Microsoft is back to investing in GL.
Neil Trevett, the VP of the Mobile Developer Ecosystem at NVIDIA and also serves as the President of the Khronos Group,
confirmed
that Microsoft has joined the Khronos Group's WebGL working group. Microsoft in past years has generally distanced itself from "GL" in favor of their own Direct3D API. Microsoft was originally a member of the OpenGL Architecture Review Board, but they've been out of that position for more than one decade with just pushing DirectX on Windows and leaving Windows OpenGL support as a bastard child.
The WebGL Working Group is tasked with developing future revisions of this JavaScript API for 3D graphics in modern web browsers. Among other participants to the WebGL Working Group are Google, Apple, and Mozilla.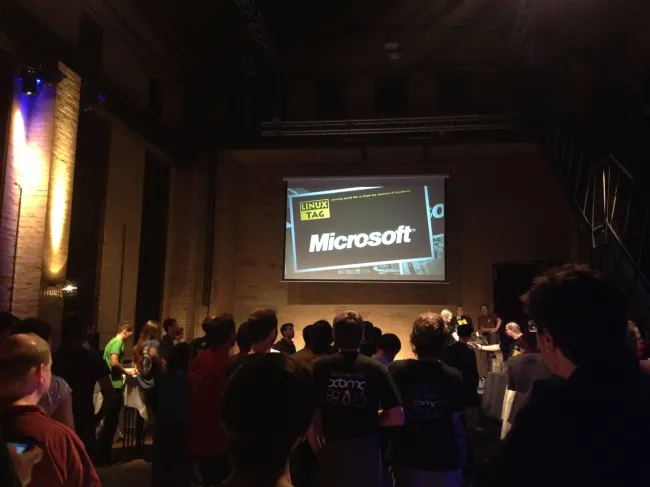 Microsoft joining the WebGL working group is an interesting step and hopefully will lead to some open, welcomed contributions from the company that's generally frowned at by Linux fans. Of course, the Web Graphics Library is still distanced from upstream OpenGL development itself -- the current WebGL specification is based on OpenGL ES 2.0 while WebGL 2 is based on OpenGL ES 3.0. It will be interesting to see if Microsoft wishes to get involved with the working group for the next-gen OpenGL API working group and other Khronos cross-platform, royalty-free APIs.
Microsoft currently offers partial support for WebGL with Internet Explorer 11 and only as of a few months ago is it passing most of the Khronos WebGL reference tests. WebGL for older versions of Internet Explorer are provided by third-party plug-ins.