We Rely On Your Support: This site is primarily supported by advertisements.

Ads are what have allowed this site to be maintained for the past 16 years.

We do our best to ensure only clean, relevant ads are shown, when any nasty ads are detected, we work to remove them ASAP. If you would like to view the site without ads while still supporting our work, please consider our ad-free Phoronix Premium. You can also consider a tip via PayPal.
Tux3 Under Review, Offered For Mainline Linux Kernel
We might finally see the
Tux3 file-system
land within the mainline Linux kernel and it could quite possibly land soon! Tux3 is yet another interesting open-source file-system designed for specialized cases.
Back in March I wrote about
Tux3 might finally make it into the mainline Linux kernel
and that information panned out on Friday when Tux3's lead author, Daniel Phillips, called for its code to be reviewed and offered for it to be mainlined within the kernel source tree. Tux3 development is also moving over to a Kernel.org code repository.
Tux3 is a versioning file-system that succeeds the Tux2 file-system that ran into patent issues several years back. Tux3 has been under development on and off since 2008 but is finally in a state where it's feature-comparable to EXT3, has offered fsck support since last year, and it's reported to have
wild performance claims
that put it on par with other leading Linux file-system.
Daniel Phillips describes Tux3 within the review request as, "Tux3 fills a niche in the Linux ecology where a light, tight, modern filesystem belongs. We offer a fresh approach to some ancient problems. Tux3's best trick is strong consistency without the overhead that you might expect. Our obsession with minimal resource consumption, including disk space, CPU overhead and cache memory makes Tux3 promising for personal and embedded use. Tux3's feature set is not enterprise grade by any stretch of the imagination, but we hope to accrete some big system features over time. Any of several existing Linux filesystems already do a nice job of servicing that space, so we do not need to rush that. Tux3's special mission is to focus on basic functionality that is really robust, fast and simple."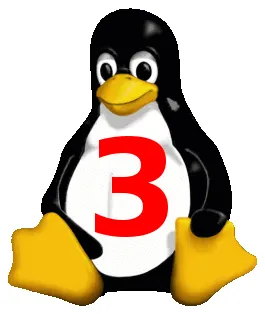 The Tux3 kernel code is also interesting in that it can also run in user-space, to serve for testing purposes, to act as a FUSE file-system, and for the user-space tooling support. The
tux3
command is what allows for making a Tux3 file-system, running fsck, and carrying out tasks.
The Tux3 review request and offering it up for mainline inclusion can be found via the message on
the LKML list
. Assuming the review goes quick and upstream kernel developers are happy, it's possible we could see this file-system land within the kernel in as soon as the Linux 3.16 kernel. As soon as the code is mainlined, you can surely expect to see performance benchmarks compared to other Linux file-systems on Phoronix.