LinuxTag 2014 Kicks Off Today In Berlin
The always-great
LinuxTag
conference kicks off today in Berlin, Germany. LinuxTag is one of my most favorite open-source events in the world and usually only outdone by
FOSDEM
.
LinuxTag 2014 runs from 8 May to 10 May in Berlin with over 200 presentations and 30 tracks. As usual, LinuxTag tickets are low-cost (at least compared to Linux Foundation events, etc) and there will be the LinuxNacht event.
Sadly, as
I mentioned already
, there will not be any Phoronix coverage this year due to an increase in AdBlock users this year viewing the site and thus depleting the travel fund (even the annual Phoronix Oktoberfest event is now off the table) -- if you want to support the site, please
subscribe to Phoronix Premium
or
care to PayPal tip the site
.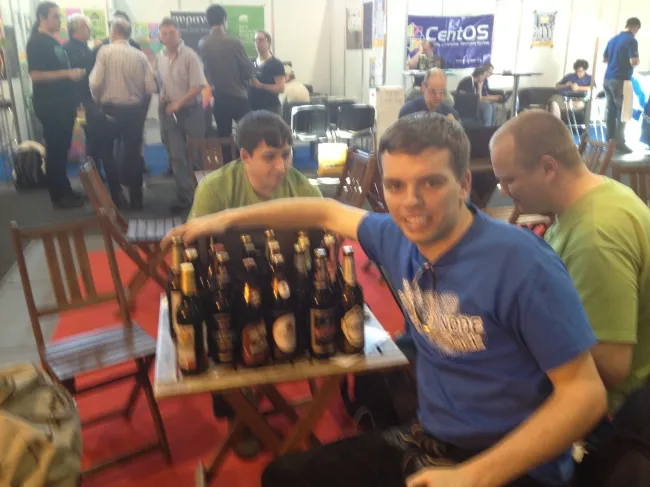 LinuxTag 2012 was one of the best years over my several years of going to LinuxTag over the ten-year history of Phoronix.com.
Those that happen to be near Berlin this weekend can find out more about LinuxTag 2014 via
LinuxTag.org
.