We Rely On Your Support: Have you heard of Phoronix Premium? It's what complements advertisements on this site for our premium ad-free service. For as little as $3 USD per month, you can help support our site while the funds generated allow us to keep doing Linux hardware reviews, performance benchmarking, maintain our community forums, and much more. You can also consider a tip via PayPal.
The Improv ARM Board Still Isn't Shipping; Riding A Dead Horse?
Announced last year was
an open-source ARM development board running Mer
with an aim of supporting X.Org and Wayland based environments and would be powerful enough to run KDE's Plasma Active environment. The Improv is now three months past its original ship-date and there's no indication of the low-end dual-core Cortex-A7 + 1GB RAM hardware shipping anytime soon.
The last time I mentioned the Improv Board on Phoronix was in late February when I was informed by a pre-order customer that the "open hardware" board still hadn't shipped and was now one month past its ship date and there'd been little communication from those involved in the project. Come this morning, I was informed again by a Phoronix reader that the Improv still isn't shipping out and that it's been a struggle to get any real information out on this hardware, which is just becoming increasing irrelevant with more ARM (and x86) single-board computers coming to market that are low-cost and fairly open friendly, etc. Likely now the greatest threat to the Improv with its open nature and upgradeability is the Raspberry Pi's Compute Module that was recently announced. The Compute Module is a Raspberry Pi packaged onto a DDR2 SODIMM, is open-source, and there's a Compute Module I/O Board to get started.
There's no new information to share on the Improv ARM board today just that it missed its revised March ship date and now being half-way through April (and well past the January time-frame for shipping as originally announced last year) there's no commitment to when the board will land in the hands of pre-order customers. Based upon
this email status update
, it appears there aren't enough orders for the Improv to lead to a production run.
Carl Symons of the project wrote, "Based on the sales of similar devices, we thought that sales and manufacturing lead times would support January shipments. Neither has happened as we thought it would. As of today, 266 Improvs have been purchased, for a total of $19,950. $1,008.29 has been donated...As you can see, the amount shown is not sufficient for any real production run. When it was clear what was happening with sales and donations, Aaron pushed harder on external funding. That process has gotten even more push. And it takes a while to bear fruit...It's understandable that you may be disappointed or that you may want your money back. All the money that we have received is in two accounts that have no other activity. Of the money received, $5,545 has gone to purchase long lead time items. Other than that, no money has been spent. No one has been paid out of these funds for their work on Improv." So at least as of mid-March there were less than 300 Improvs pre-ordered and not enough to yield a production run of the hardware.

A solar-powered ARM 96-core computer.
Within
another thread for MakePlayLive
are people calling for a crowd-funding campaign or other efforts, while others are giving up on the project. Some pre-order customers are getting upset over the lack of silence, "I really do not understand, why there is no reaction of the team. Again complete silence. Why can't somebody explain, why they do not try any real effort of crowdsourcing? Everyday I read news of successfull crowdsourcing activities. Why is there no serious one for improve? No answer from the team. I get the feeling, that I am riding a dead horse...I don't understand, why the team, whoever that is, does not see, that their lacking of transparency is frustrating people dramatically. So I would understand you. For me, I think, I will wait until july. If then there still is no perspective, I think, I will request a refund too. I have doubts, that anybody of the team is reading their own forum regularly."
Another pre-order Improv customer
wrote
, "Think I'm about ready to request a refund, I've had a pre-order on rhombus-tech for over a year and was one of the first to pre-order on MPL. The lack of response has continuously been a concern, if you don't hear from me again you'll know why." As the goal for this article, hopefully with some more heat on the matter via Phoronix, an update will be issued to these pre-order customers.
The Improv is still being offered for pre-order at a cost of $75 USD via
MakePlayLive
for the dual-core ARM Cortex-A7, 1GB of RAM, and 4GB of flash storage.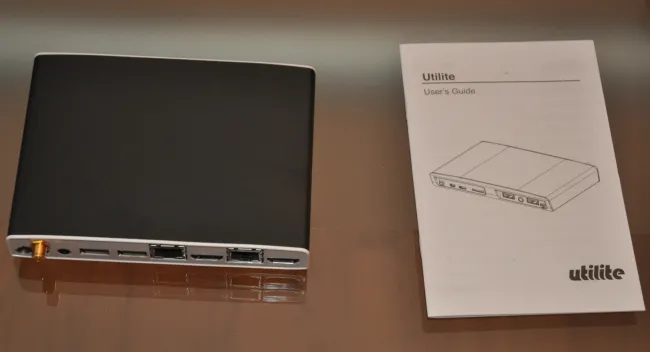 The CompuLab Utilite is another nice, low-cost, Linux-friendly ARM system alternative that is currently shipping and boasts fairly good low-power performance.
For those tired of waiting, the Raspberry Pi Compute Module should be interesting. For those in need of something ARM-based but not too strict about the openness, the
Cortex-A15 Chromebooks are great
, there's tons of other low-cost more-powerful ARM SBCs from other vendors, and next week
I'm looking forward to the NVIDIA Jetson TK1
. The Jetson TK1 for less than $200 has a quad-core Cortex-A15 with fifth companion core, a NVIDIA Kepler GPU with 192 CPU cores, 2GB of RAM, 16GB of eMMC memory, and a half mini-PCIE slot. There's also
open-source Tegra K1 support in development
for this exciting NVIDIA Jetson TK1 board. If you don't mind low-cost, low-power x86 solutions, the
new Intel NUC Kits
are fantastic and also resulting in a nice low-cost build would be
AMD's AM1 socketed Kabini APUs
with
the AMD APUs as little as $30
and could easily smack dual-core Cortex-A7 SoCs.