Valve Has Come A Long Way: 2 Years Ago They Were Linux Headhunting
Valve has come a long way in the past two years over the past two years with the introduction of Steam for Linux, porting of their games to Linux, the introduction of
SteamOS
, pushing of other game publishers to Linux, open-sourcing some game components, and much more.
It was two years ago when these major Linux plans were still being developed at Bellevue... Today marks two years ago to the day, 29 March 2012, when Gabe Newell
emailed me about finding some Linux OpenGL experts
. Many thought it was an early April Fools' Day Joke or some false story, but then the next month
I was over at Valve's headquarters exclusively learning about their Linux plans
from learning about their living room Linux console ambitions to the their Linux gaming plans and much more. There was also
the special Linux delivery at Valve
on the behalf of Phoronix readers.
Since then we've seen the debut of the Steam Linux client for multiple distributions, the introduction of the Debian-based SteamOS, many other game studios commit to Linux support, Valve introduced their
VOGL OpenGL debugger
, and
countless other Linux accomplishments
.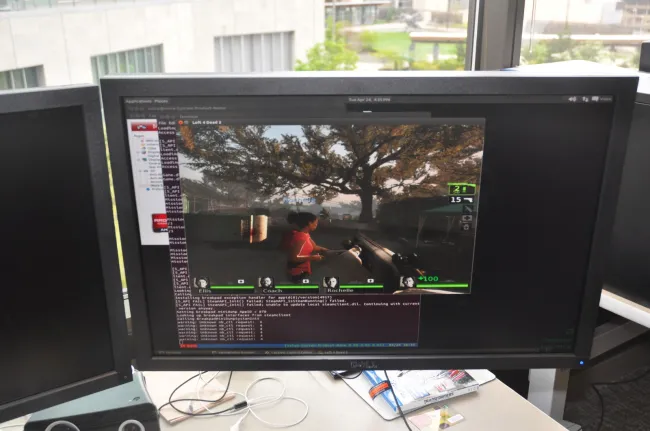 As I wrote in May of 2012 after meeting with Valve and helping them
recruit some of their Linux developers
, "For those that may be mad that this (closed-source) game company has poached the lead of one of the most impressive open-source game engines out there and continue to go after more all-star Linux developers, it shouldn't be too concerning. I wouldn't be referring these important open-source contributors if I thought Valve was just using it as a crude way to kill open-source software or in the secret pocket of Microsoft. I'm very confident in Valve and their Linux intentions; the impact of their work can greatly benefit the entire Linux ecosystem in huge ways. Whether you're a Linux gamer or not, it's to everyone's benefit that Valve's striking Linux work is steaming with greatness." Two years later, most Phoronix readers should be able to wholeheartedly agree with that statement.
What's been your favorite action by Valve towards the Linux gaming community? What are you looking forward to most from Valve? Let us know as a comment to this article!