Debian Wheezy To Take Up 73 CDs Or 11 DVDs
Aside from
bringing up the successor to Debian 7.0 Wheezy
and
Debian's plans for UEFI SecureBoot support
, Debian developers in Managua also discussed on Monday the size of this next Debian release and other release plans.
Below are some of the most interesting notes from the Monday session in Managua, Nicaragua concerning the "Debian CD" for the
7.0 Wheezy
release from
DebConf 12
.
- There's a release goal to compress packages using XZ rather than Gzip. Debian developers have found packages to be about 20% smaller when using XZ rather than Gzip. Compressing XZ packages does take significantly longer than Gzip, but when it comes to extracting the archive the time isn't noticeably longer nor is the memory usage up greatly. (On a semi-related note, it was with
Fedora 15 they began compressing live images using XZ
to save space.)
- It looks like for having the full Debian Wheezy archive on install media it will take 11 DVDs or 73 CDs! That's per-architecture and they look to do these ISO spins for all the main architectures: i386, amd64/x86_64, and the source packages. Other architectures will only have the first three ISOs be pressed and then Jigdo for the rest.
- They're also running out of room to fit all of Debian onto a dual-layer Blu-ray. Wheezy might end up being a dual-layer Blu-ray plus one CD.
- Debian developers are looking at what to do about the exploding size of these ISO images and coming to a reduced set of images.
- Frequent Debian Live builds are coming soon and in a regular manner, using the same build machine as the rest of Debian.
- There's talk of making USB thumb/flash drives the primary install medium.
- There's a plan to drop the "business card CD images" of Debian since they're rarely (if ever) used and tested.
- There's a need for better statistics about Debian installations, either by extending Popcon, sanctioning a Debian installation survey, or taking other measures.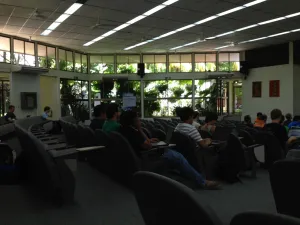 For a size comparison, Debian 6.0.5 "Squeeze" in the 64-bit flavor takes up 53 CDs or 8 DVDs. So the Debian Wheezy archive has grown by 20 CDs / 3 DVDs
in less than two years
.
Debian 7.0 "Wheezy" should be officially released in early 2013. In addition to Debian GNU/Linux, there will also be
a Wheezy release of Debian GNU/kFreeBSD
.
Let's hope that Wheezy's sucessor, which
might be Debian Zurg or Debian Shark
, won't break the 100 CD count...