GDC Europe: Linux Gaming Announcements This Week?
Last week was the
SIGGRAPH
graphics conference in Los Angeles and now this week in Köln, Germany is the European Game Developers Conference (GDC). Will there be any new Linux gaming news to emerge this week?
GDC Europe is the leading gaming conference in Europe that happens annually in the interesting city of Köln (Cologne) from today through Wednesday. GDC Europe details in full are available from
the conference web-site
.
There is no explicit information right now about any Linux news or announcements coming out of this German gaming conference. I haven't been advised in advance of any pending Linux announcements this week either, but with all of the Valve Linux news coming out lately, Valve and Gabe Newell personally promoting Linux to their Steam partners, and
other game studios following Valve's Linux lead
there will surely be at least some floor-room chatter. Well, that's for the desktop space; at GDC Europe 2012 there is a big focus on mobile gaming where Linux has a sizable focus in the form of Google's Android.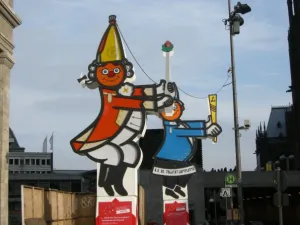 With the Edgecast CDN network, the platinum sponsor of GDC Europe is Crytek. Crytek, the developers behind the original FarCry game, do have
a native Linux port of CryEngine 3
but that has yet to be publicly released nor have they expressed plans yet to release any native Linux game titles.
Another company in attendance at GDC Europe this year and also hosting sessions are the developers behind the Unity 3D game engine, which
Unity 4 will have native Linux support
.
Epic Games will be presenting at GDC Europe 2012, but
they seem to be out of the Linux game
in
a similar manner to id Software
, at least for the time being. Electronic Arts is an exhibitor at GDC Europe, but
they don't yet have an exciting Linux play
.
While it doesn't look like an official announcement will be made this week, I did
hear some interesting news
this morning: "received an yet-to-be-confirmed "weather report" this morning about a #Blizzard heading in the direction of #Tux." This comes a month after learning
they're also uncomfortable with Windows 8
, albeit no announcement has been officially made yet and they aren't officially exhibiting this week in Germany.
Let's see if anything interesting comes out this week of GDC Europe in Köln.