MSI DS502 USB Gaming Headset Works On Linux
When buying the MSI X299 SLI PLUS for our initial X299 + Intel Core X Series Linux benchmarking from
NewEgg
it came with the MSI DS502 Gaming Headset as a free gift. Curiosity got the best of me today, and it actually works just fine under Linux.
The MSI DS502 is advertised as a gaming headset and features "enhanced virtual 7.1 surround sound, intelligent vibration system, smart audio controller, color LED light", among other features.
While Linux USB audio support has improved a lot in the past few years, I was still a bit surprised when plugging in this headset to find that both its speakers and microphone had played just fine on Fedora 25 and Ubuntu 17.04. It was a clean out-of-the-box experience and in my limited testing so far have not encountered any problems.
The lsusb information (and dmesg) revealed the USB audio device is powered by C-Media hardware and has a USB product ID of 0x0012.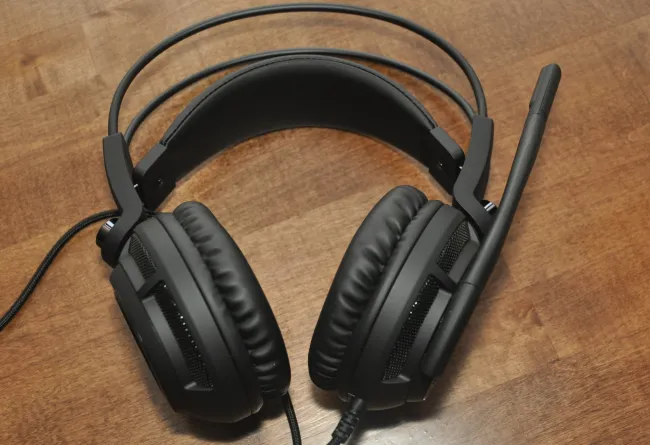 But as far as whether it's worth the ~$50 USD price-tag for this headset, I am not an audiophile (well, not in years since
getting jetted around to look at million dollar speaker systems
and since then haven't heard such pristine audio) and rarely use USB headsets, so I'll refrain from any formal judgment -- just wanted to pass along that the MSI DS502 can work on Linux for those interested. The audio quality is good to my standards and will certainly keep this USB headset around for next time I need a microphone/headset. Certainly not bad as a free gift with the MSI X299 SLI PLUS already being one of the most affordable X299 motherboards currently available.
Those interested in the board or headset can find it on
NewEgg
or
Amazon
. At least as of writing, NewEgg is still offering this free headset with the $258 USD X299 motherboard.