Another Step Closer On The New Linux Benchmarking Test Farm
Our new Linux benchmarking test farm that's much cleaner and more organized than the current implementation shown at
LinuxBenchmarking.com
is a step closer to reality. By the end of this week this new farm controlled by
Phoromatic
and powered by
OpenBenchmarking.org
and the
Phoronix Test Suite
should be powered up.
For those tracking the progress of this new phase, as an update to
Progress On The New Phoronix / Linux Benchmarking Test Farm
and
The Quest For Decent, Low-Priced Server Cases & Racks/Cabinets
, this weekend the drywall was finished up and painted. Today I hope to have the flooring and molding installed.
By the end of this week I hope to have around ~20 systems relocated to the new farm and to have all major work on it wrapped up by the end of next weekend or mid-way into the following week.
All 30+ systems doing continuous upstream Linux benchmarking will be all automatically controlled as usual by the Phoronix Test Suite and Phoromatic. The Phoronix Test Suite 5.6 release is also days away.
Once I'm finished with all the construction work, I'll have a complete article walking through various tips and recommendations from the process. I'm certainly looking forward to something much better organized than the current farm:
It's also a big change over the former room that I've been working tirelessly on the past few weeks: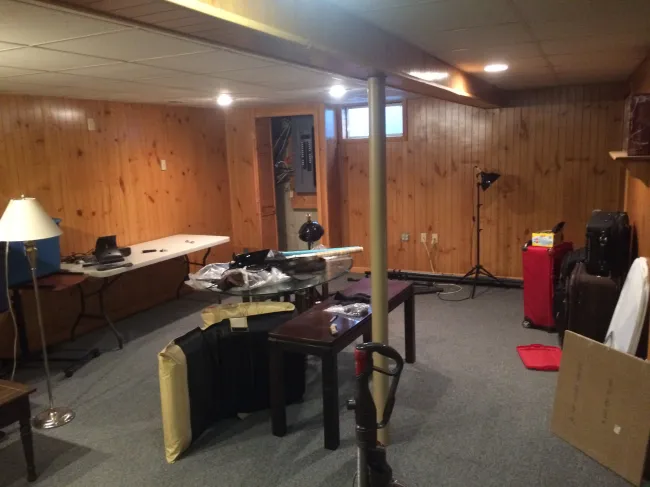 The Phoronix front office
will largely remain the same.