We Rely On Your Support: Have you heard of Phoronix Premium? It's what complements advertisements on this site for our premium ad-free service. For as little as $3 USD per month, you can help support our site while the funds generated allow us to keep doing Linux hardware reviews, performance benchmarking, maintain our community forums, and much more. You can also consider a tip via PayPal.
Switching From Water To Air Cooling With Some Linux Benchmarking Systems
Here are some thermal test results when switching from some Intel and AMD water coolers over to $20 Arctic Cooling heatsinks in the test lab.
While most of the Phoronix test systems are within 1U/2U/4U rackmount cases, a few of the systems were just shelved in the racks within tower ATX cases. The primary reason for this was due to the systems having closed-loop water cooling systems, which don't fit well within the 4U cases I use most often for all of our benchmarking machines.
However, in wanting to rack up those systems in order to save space and better direct airflow within the server room, I've started replacing these water-cooled setups with some traditional CPU heatsinks. They were water-cooled in the first place due to receiving the coolers as free review samples, but not really needed since the systems have been running at stock speeds, etc.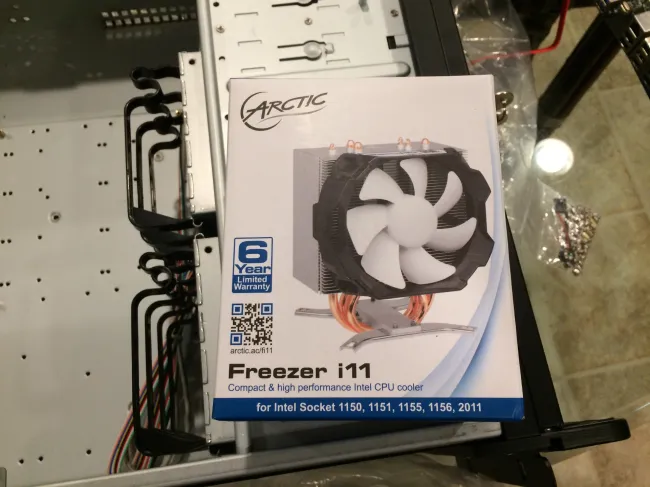 For your viewing pleasure this weekend are tests from two of the converted systems: one an Intel Core i7 3960X Sandy Bridge Extreme Edition and the other an AMD FX-8350. I did some before and after tests of these systems when running in the ATX towers with their respective water cooling systems and then when using heatsinks within
Rosewill RSV-R4000 4U cases
.
Up to now both systems were running in nice SilverStone ATX cases. So the CPU cooler wasn't the only variable changed, but these are some results nevertheless for those switching back from water cooling to air.
Given the success I've had in using the Arctic Cooling Freezer i11 for
a heatsink that can handle high wattage CPUs and still fit within 4U cases
, I decided to go with another
Arctic Freezer i11
for the i7-3960X EE setup and the AMD equivalent for the FX-8350 box, the
Arctic Freezer A11
.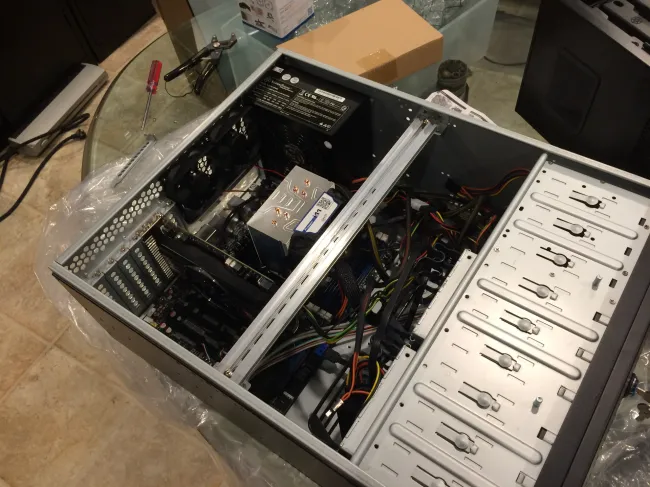 Both the Arctic A11 and i11 are rated for a 150 Watt cooling capacity, which is fine with the FX-8350 coming in at 125 Watt TDP and the i7-3960X at 130 Watts. I have become fond of these models for their cooling potential, being able to fit within a 4U chassis, and their relatively low cost compared to other after-market coolers. Both the i11 and A11 retail for $22 USD on Amazon.
With the Core i7 3960X EE system, when switching from the Intel-branded water cooler to the Arctic Cooling Freezer i11, plus switching to the 4U chassis, the temperature was actually lower! This took me by surprise, for which I have no definitive answer, but keep in mind I switched from a tower chassis to the Rosewill 4U case in the process.
With this system I had also upgraded Ubuntu 15.10 in the process. This system had been running with this water cooler for several years already on a daily basis, so that may have impacted the performance too. You can view all the system details via
this OpenBenchmarking.org result file
. I'm certainly happy with this $22 heatsink doing a fine job cooling this Intel CPU and now having it racked up.
The Freezer A11 was also doing a good job with this switch, those details are documented via
this OpenBenchmarking.org result file
. Keep in mind that the chassis was changed in the process too, but overall things are looking good for making the basement server room more efficient.
Long story short, I'm quite happy with these 4U-compatible heatsinks that do a great job cooling high Wattage processors.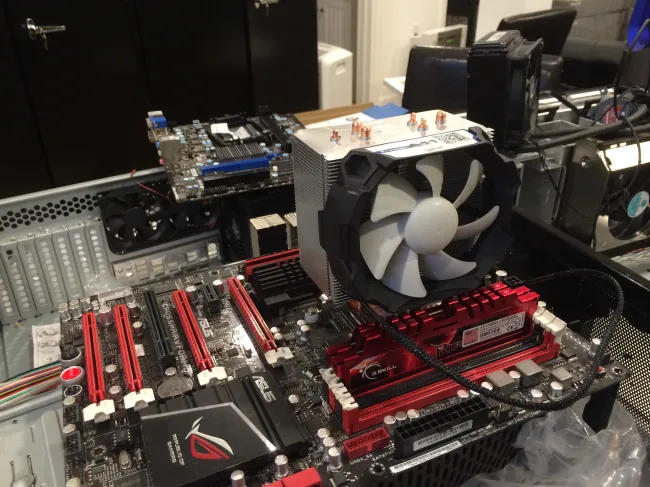 If you are interested in either of these low-cost but powerful air coolers, you can find the
Arctic Freezer i11
and
Arctic Freezer A11
on Amazon for just $22 USD.