Intel Skylake Xeon Systems Get HWP Iowait Boosting With P-State On Linux 4.18
Intel Skylake Xeon Scalable servers may see greater performance when upgrading to the in-development Linux 4.18 kernel.
Last month we covered
P-State Powersave Improvements May Help Boost I/O Performance
. That work is about yielding better I/O performance when using the P-State CPU frequency scaling driver particularly with the powersave governor that is the common default. The work was found to significantly improve some I/O workloads like Dbench by 50%, FIO/Tiobench by about 10%, 15% for SQLite, and about 10% for x264 video encoding.
Those patches were not queued for last week's
Linux 4.18 power management updates
but these iowait boosting on systems with HWP enabled for the P-State driver and using Skylake Xeon processors is now part of a secondary pull request. For now though at least the code is just enabled for Skylake era Xeons for servers and workstations. As part of the patches is also a new
hwp_dynamic_boost
sysfs entry for controlling the hardware P-States booting.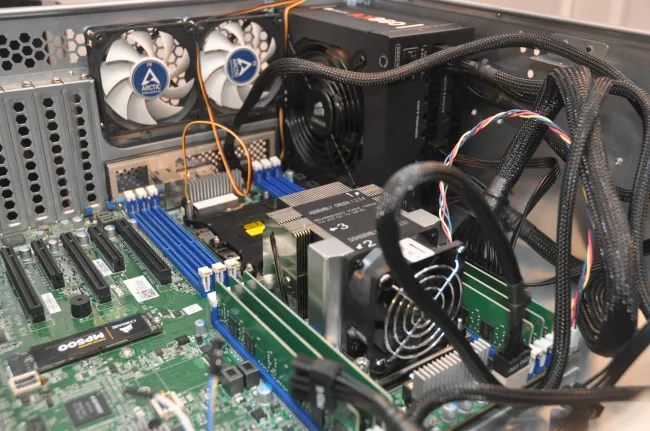 Along with those patches are also some minor fixes and other improvements as part of
today's pull request
. Benchmarks forthcoming.