Purism Provides Updates On Their Calls & Messaging Librem 5 Smartphone Apps
Purism has provided a design update on the state of their planned communication apps for their
Librem 5
smartphone, Messages and Calls.
They shared as well their latest design mock-ups of these apps: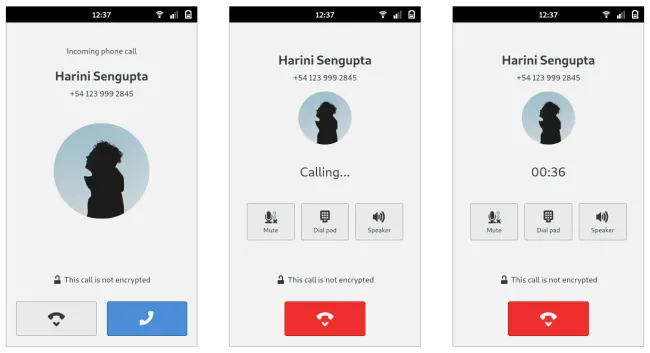 Calls design mockup, courtesy Purism.
Calls is their GNOME-aligned application for making voice calls using cellular technology.

Messages design mockup, courtesy Purism.
Messages is their planned messaging app. They also mentioned they evaluated using GNOME's Fractal messaging client in place of Purism Messages. However, they say that Fractal is "too general in terms of purpose." Purism instead is emphasizing their Messages app for small group and one-to-one messaging with a more simplified interface compared to Fractal's broad capabilities.
At this stage these key apps to their Purism 5 smartphone plans remain design mock-ups and not working programs. It remains to be seen if they will be able to get those apps squared away this calendar year for beginning to ship their smartphones in January 2019 as they had been planning. But it's looking increasingly less likely they will be able to meet that start of 2019 deadline especially as
their developer kits aren't even shipping yet
after delays there and the actual phone still being in a prototype phase.
More details on their Calls and Messages plans via
the Purism blog
.