Purism's Librem 5 Is Nearing $100k In Funding, But A Long Journey Remains
This week Purism announced their plans for the Librem 5 smart-phone as
a GNU/Linux smartphone that is privacy-respecting, as open as possible, and costs $599 USD
. The company believes they can have the phone ready for release by early 2019 if they raise $1.5 million USD over the next two months. In just about three days they have raised nearly $100,000, but it's not clear if the pacing will continue to reach the milestone in time.
As of writing this morning, they have raised $93,994 USD since their announcement on Thursday. This includes 134 backers sending in $599 USD to effectively pre-order the device, just six sending in $299 USD for the developer kit, two sending in $1399 for getting the Librem 5 phone with a 24-inch monitor, and four pledging $1699 USD to get the Librem 5 phone with an unnamed 30-inch monitor.
While Ubuntu Edge managed to raise $12 million for its ultimately failed campaign, it's going to be tough for Purism to raise the needed $1.5 million that they hope will make this phone's hardware and software a reality over next year.
If the pacing keeps up, they would have enough to make $1,500,000 over the next 57 days, but with the news coverage not being sustainable for that period, etc, it will likely drop off in the days ahead as most crowdfunding campaigns do.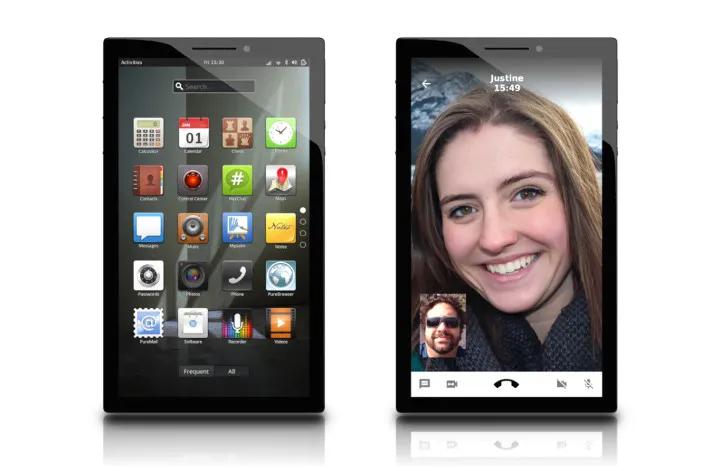 Among the concerns expressed by those in
the forums
and elsewhere is a lack of confidence the phone can be pulled off as promised considering the challenges and failures of Firefox OS / Jolla / Ubuntu Touch etc, the $599 price-point is high for a yet-to-be-proven device, the i.MX6 platform is rather slow (especially with the Librem 5 not coming until 2019) if they aren't able to go for the i.MX8 hardware, and a lack of clarity over the software stack for the device. It's a big risk betting on Linux/FLOSS-inspired phones in their early stages considering the rough waters seen over the past few years. Nevertheless, we wish Purism all of the luck in being able to pull off the Librem 5.
Those interested in finding out more can visit the phone's page at
puri.sm
.