We Rely On Your Support: Did you know that the hundreds of articles written on Phoronix each month are mostly authored by one individual working insane hours? Phoronix.com doesn't have a whole news room with unlimited resources and relies upon people reading our content without blocking ads and alternatively by people subscribing to Phoronix Premium for our ad-free service with other extra features. You can also consider a tip via PayPal.
Keith Packard Leaves Intel's Linux Graphics Work
Longtime X developer
Keith Packard
has left Intel and their Linux graphics work in favor of picking up a gig at Hewlett-Packard.
Keith Packard has been an engineer with Intel's Open-Source Technology Center for the past ten years where he was a technical leader for the Linux Graphics software development team. During his tenure the Intel Linux graphics stack has improved a lot while the Intel HD Graphics hardware has also improved quite dramatically. The past few years at Intel he's mostly been involved with serving as the X.Org release manager, being an X.Org Foundation Board of Directors member, and working on various X improvements like DRI3+PRESENT, GLAMOR, etc.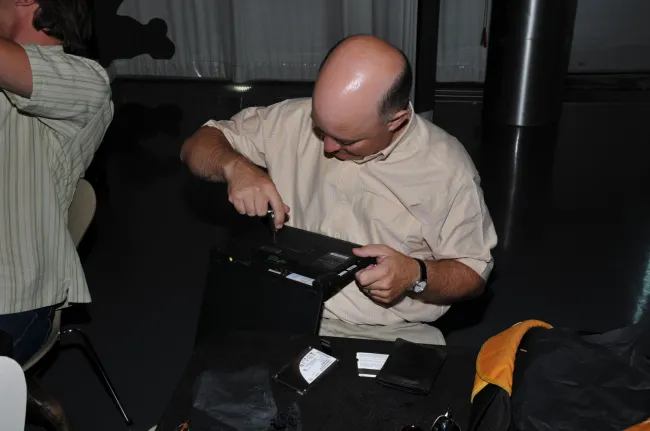 During Keith's talk last week at
Linux.Conf.Au 2015
, he mentioned, "last Thursday [1 January] I stopped working on graphics... finally... My minion army will continue producing graphics excitement over the coming years in my absence." While many laughed at his opening remark, it's true.
After a decade of working for Intel, he left the company and started working at HP. According to his
LinkedIn profile
, he's now serving as a "distinguished technologist" at HP. Prior to joining Intel in late 2005, he had worked for HP for a couple years as an engineer following his SUSE days. The
X.Org BoD page
has also been updated to reflect his employment now by HP.
Outside of his open-source graphics roles as the X.Org Server release manager and X.Org BoD member, he also remains a member of the Debian Technical Committee.