The Core i7 5775C Is Still Running Into Issues On Linux
It's been over a week now
playing with the Intel Core i7 5775C on Linux
and
unfortunately problems persist
even after buying another Intel Z97 motherboard.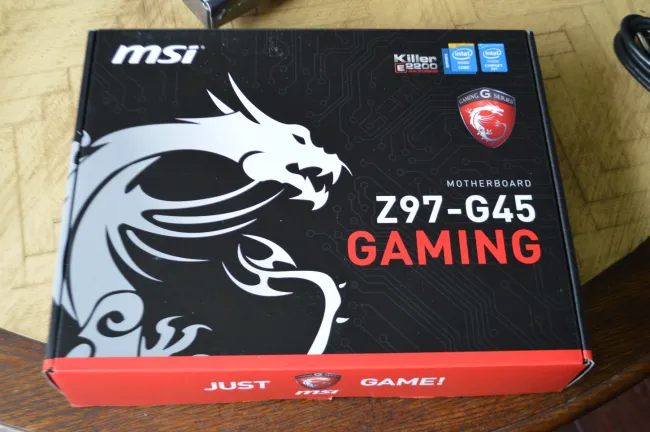 I wrote earlier this month about kernel panics when trying to test the i7-5775C Broadwell H socketed processor on Linux.
I ended up finding a workaround
to improve the stability and that was by enabling the "CPU OC Fixed Mode" from the UEFI/BIOS on this particular Z97 motherboard, after my original Z97 test motherboard wouldn't even boot up with the i7-5775C when equipped with the latest, Broadwell-supporting BIOS. Since then I bought a third motherboard to see how the situation plays out.
The new motherboard I've been testing is the
MSI Z97-G45 GAMING
, a $130 Z97 chipset motherboard. In early June is when MSI released the BIOS v2.7 for this motherboard that claims 5th Generation Intel Core Processor (Broadwell) support. With this new motherboard I first upgraded to this BIOS with a Devil's Canyon CPU before trying out the i7 5775C.
With this MSI Z97 motherboard, it was more stable than the previous ASRock motherboard and I didn't have to toggle the CPU OC Fixed Mode or any other setting from the UEFI setup area... However, occasionally I am still running into kernel panics attributed to the Intel_Idle driver. Even with Linux 4.2 Git, problems remain.
The MSI Z97-G45 GAMING with the Core i7 5775C is a lot better than the other motherboards tested in terms of out-of-the-box support, but the kernel panic occasionally while under load is a bit worrisome. I hope to have at least some preliminary benchmark results out later this week. Stay tuned for more Broadwell Linux testing on Phoronix.