We Rely On Your Support: Did you know that the hundreds of articles written on Phoronix each month are mostly authored by one individual working insane hours? Phoronix.com doesn't have a whole news room with unlimited resources and relies upon people reading our content without blocking ads and alternatively by people subscribing to Phoronix Premium for our ad-free service with other extra features. You can also consider a tip via PayPal.
Igalia's Battle Getting Chromium Running Nicely On Wayland
Igalia has been one of the companies working on improving Chromium's support for Wayland and they shared their story about it at this weekend's FOSDEM 2018 event in Brussels.
The Igalia consulting firm has been spending a lot of time and resources on improving Chromium's support for Wayland and getting it to parity with the X11 code paths. With their work they have upstream in mind and work to get as much code as possible back upstream in the Google sources.
They have made much progress and do have the Chromium browser running on Wayland with the latest code, but they consider it at an alpha level for testing.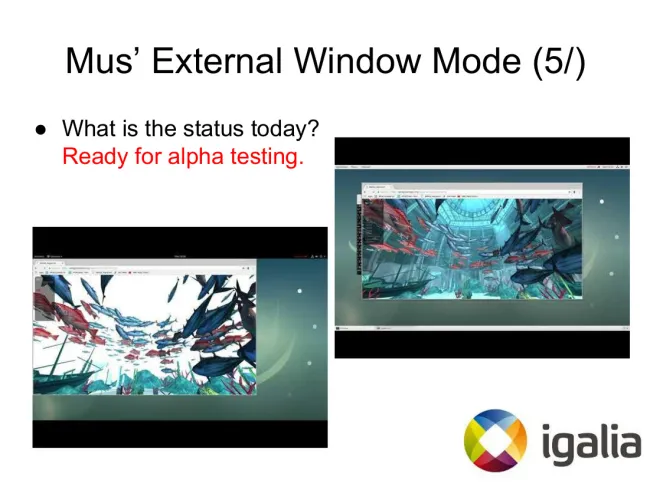 Among the work left is fixing drag-and-drop, clipboard interaction between Chromium and the host, multi-screen support, non-English keyboard layouts, and ensuring no other feature losses or performance penalties compared to the Linux X11 support. There is also more work to do with AGL and eventually upstream all of the code as well as releasing desktop installers for the happy Chromium-on-Wayland state.
The PDF slides from Igalia going over their work can be found
here
. Their work-in-progress code is hosted
here
.