BeOS-Inspired Haiku OS Had A Successful GSoC 2017: Swift, Btrfs, Preferences GUI
With Google Summer of Code 2017 now in the books, the final reports on the various projects carried out within the BeOS-inspired Haiku operating system are now available.
We previously already covered the work done on
Btrfs write support in Haiku
via GSoC 2017, but that wasn't their only project done by student developers the past few months.
There was also a push around
TCP optimization and tuning
. The TCP optimizations were in the realm of improving the congestion control and various other networking improvements were made to its kernel code. The kernel patches are still being reviewed.
Also taking place during GSoC 2017 was
refactoring their preferences GUI
. A rework was done of the operating system's control panel interface, improving the search, and much more: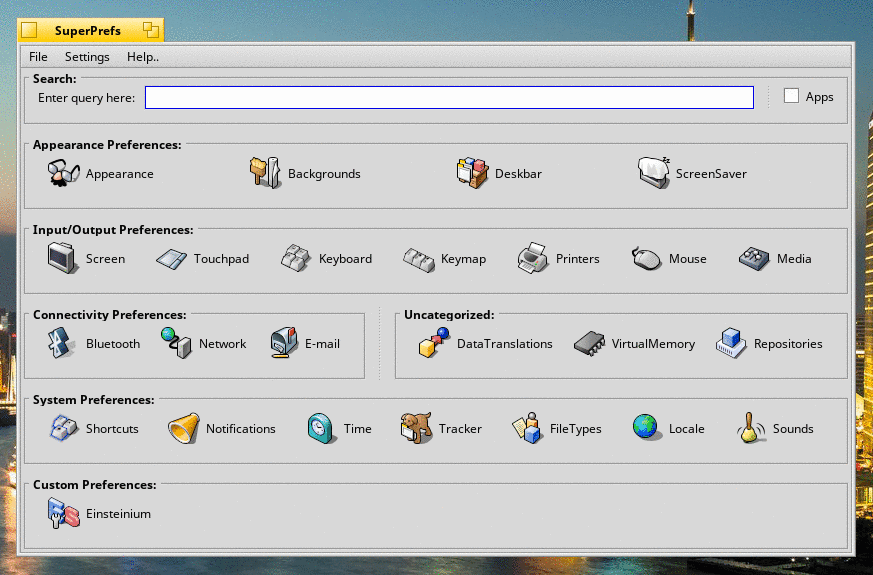 Also related on the GUI side was
working on a calendar application
. Haiku's Calendar App now properly deals with events, supports fetching events from the Google Calendar, allows a SQLite storage backend for events, and more.
Lastly was work done on
porting Swift to Haiku
, yes, the Apple-developed programming language built atop LLVM. Swift 3.1 and Swift 4 can be built on Haiku and simple Swift programs should be executing. But not all Swift code-bases are running and there isn't yet package manager support and other missing features.
Great to see these improvements made by these student developers to Haiku OS over the summer of 2017!