New Gentoo LiveDVD Released, Powered By Linux 4.5 & Supports ZFS
It's been quite a while since the last Gentoo LiveDVD release, but a new image has surfaced this weekend as Gentoo 20160514 and codenamed the "Choice Edition" release.
This first Gentoo release of 2016 is powered by the Linux 4.5 kernel and features X.Org Server 1.18.3, KDE Plasma 5.6.2, Firefox 45.0, LibreOffice 5.1, GIMP 2.9.2, and many other packaging updates.
Aside from updated packages, this Gentoo "Choice Edition" LiveDVD features ZFS On Linux support, UEFI support, and writable file-systems using AuFS. This is the first official Gentoo LiveDVD release since 2014.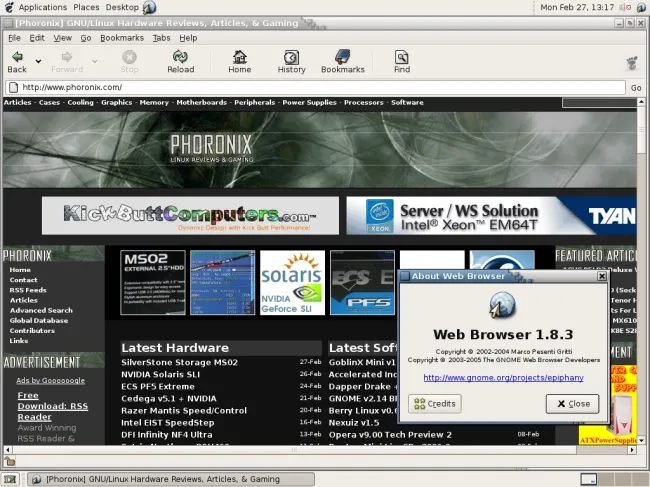 For those wanting to remember what Gentoo looked like ten years ago... or in 2008 and 2009.
More details on the new Gentoo image can be found via
Gentoo.org
.