We Rely On Your Support: This site is primarily supported by advertisements.

Ads are what have allowed this site to be maintained for the past 16 years.

We do our best to ensure only clean, relevant ads are shown, when any nasty ads are detected, we work to remove them ASAP. If you would like to view the site without ads while still supporting our work, please consider our ad-free Phoronix Premium. You can also consider a tip via PayPal.
GNOME's Log-In Screen Will Still Work Without Wayland
With the just-released
GNOME 3.16 Beta
there's a switch to
use Wayland by default for the GDM log-in screen
. For those wondering what this means to those using binary blob graphics drivers on your systems or in cases where Wayland isn't working, fear not.
This change for
GNOME 3.16
is to facilitate more controlled testing of Wayland. Due to the controlled and relatively simple graphics nature of the log-in screen, GNOME developers feel that enabling it to use Wayland by default at this time is a suitable way of testing more drivers/hardware under Wayland for working out any remaining issues. Unless changing the GNOME Wayland session, once logging in you'll be back to a GNOME Shell experience atop an X.Org Server.
Since writing about this change on Phoronix earlier, some have speculated whether this means that the open-source graphics drivers will always be used for the log-in manager or what happens to those using proprietary graphics drivers... Long story short, there shouldn't be much difference. GDM isn't overriding the system and loading any open-source DRM drivers just for Wayland support and then unloading them to switch over to the NVIDIA/AMD binary blobs or anything like that. If Wayland support isn't available, the GNOME log-in screen will (or should) gracefully fallback to using the X.Org Server as it's always done.
Besides those using binary graphics drivers / non-DRM/KMS drivers, the Wayland-based log-in screen also isn't an option for remote XDMCP servers, legacy ConsoleKit systems, and other legacy environments. GDM will just fallback in these situations to its former behavior.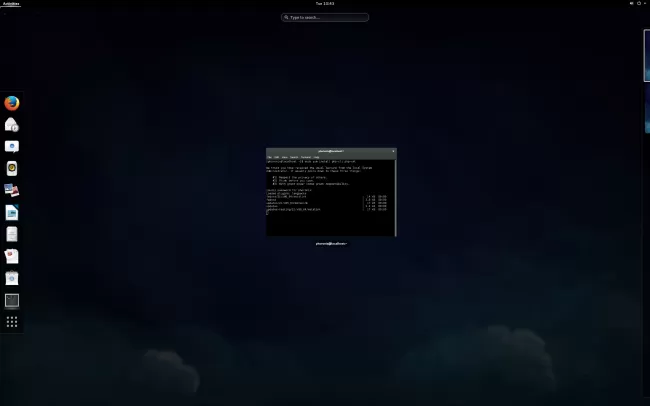 Ray Strode of Red Hat has been working on the GNOME GDM changes to use Wayland by default. The patches landed for GNOME/GDM 3.15.90. If you're interested in more details on these enablement patches and other GDM changes, see
this GNOME bug thread
. The Wayland-based log-in screen by default is just one of many exciting changes coming for the GNOME 3.16.0 release in late March.
One of the first major distributions to be shipping GNOME 3.16.0 will be
Fedora 22
and they're honoring the Wayland-based GDM as a feature to this next release. However,
it will not be until at least Fedora 23 when Wayland becomes the default display environment
-- while still having X fallback support.