We Rely On Your Support: Did you know that the hundreds of articles written on Phoronix each month are mostly authored by one individual working insane hours? Phoronix.com doesn't have a whole news room with unlimited resources and relies upon people reading our content without blocking ads and alternatively by people subscribing to Phoronix Premium for our ad-free service with other extra features. You can also consider a tip via PayPal.
Fedora 28 Taking To Modularizing Their Anaconda Installer
When talking about the Fedora/RedHat Anaconda installer it still brings back bad memories from
the Anaconda fallout a few years ago
when they went through some painful transitions that also led to release delays. In 2018, Fedora/RedHat developers are taking up the initiative of modularizing the Anaconda installer.
For the
Fedora 28
release due out this spring, the plan is to split the Anaconda installer into several modules that in turn will communicate with eachother using a DBus API. The modularization effort sounds nice as long as it goes smoothly and doesn't lead to any fallout like with past Anaconda overhaul initiatives (though admittedly Anaconda has been playing nicely the past number of releases and no complaints on my end currently).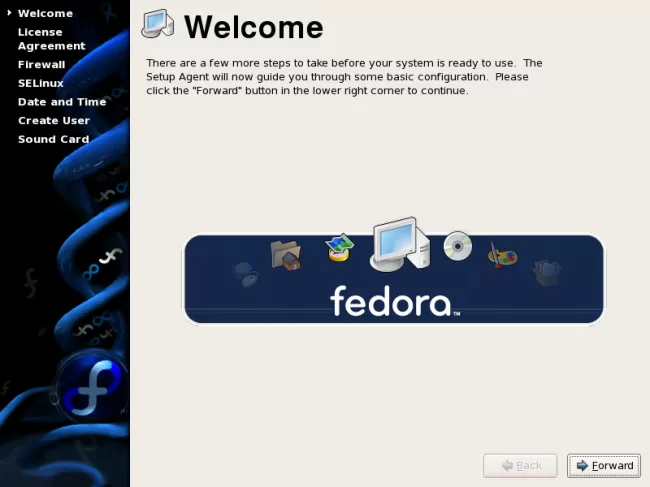 Anaconda from the memorable Fedora Core days.
The hope of modularizing Anaconda is that it can be maintained as several modules to offer better customization, extensibility, and testability. It will be modularized so that interested parties could maintain their own user-interfaces or add extra functionality. In the long run, this should be nice for the Fedora installer.
The tentative plans for the Anaconda modularization effort can be found via
this Wiki page
.