We Rely On Your Support: Have you heard of Phoronix Premium? It's what complements advertisements on this site for our premium ad-free service. For as little as $3 USD per month, you can help support our site while the funds generated allow us to keep doing Linux hardware reviews, performance benchmarking, maintain our community forums, and much more. You can also consider a tip via PayPal.
The First Of The Features Being Proposed For Fedora 23
With
Fedora 22
being well past its change deadline and the final release just being a few weeks out, developers are beginning to look at planning their features/changes for Fedora 23.
For Fedora 23 we're already looking at possible features of
Fedora becoming more atomic-like
and
potentially shipping GNOME Wayland as the default desktop experience
rather than an X.Org Server and
potentially defaulting to the Btrfs file-system by default.. There's also been pipe dreams of
going 64-bit only
and
switching away from Firefox
as the default browser.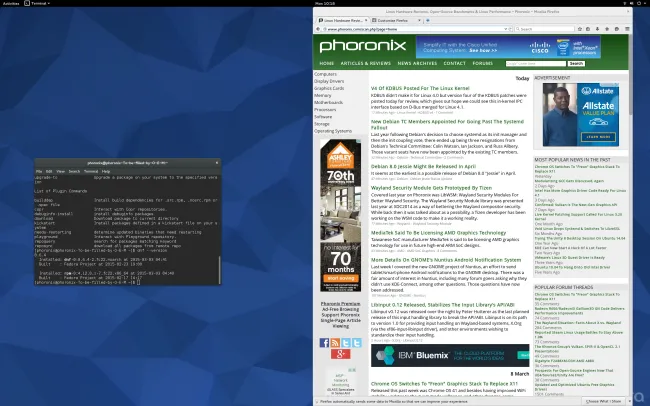 In terms of new feature proposals that are moving forward and will be evaluated by FESCo, the new Fedora 23 work presented thus far are:
Disabling SSL3 & RC4 By Default
- They'd be disabling them in the name of security.
Perl 5.22
- Incorporating the latest stable release of Perl into Fedora 23.
There will certainly be many more features being proposed for Fedora 23 in the weeks ahead, so stay tuned!