We Rely On Your Support: Have you heard of Phoronix Premium? It's what complements advertisements on this site for our premium ad-free service. For as little as $3 USD per month, you can help support our site while the funds generated allow us to keep doing Linux hardware reviews, performance benchmarking, maintain our community forums, and much more. You can also consider a tip via PayPal.
Fedora 23 Is Now Under Its Final Freeze
As of Tuesday,
Fedora 23
entered its final freeze in anticipation of its release later this month.
Now being under the final freeze, only Fedora packages with a fix accepted blocker or freeze exception bugs can be updated. The plan is to officially release Fedora 23 on 27 October.
Details on the Fedora 23 final freeze via
devel-announce
.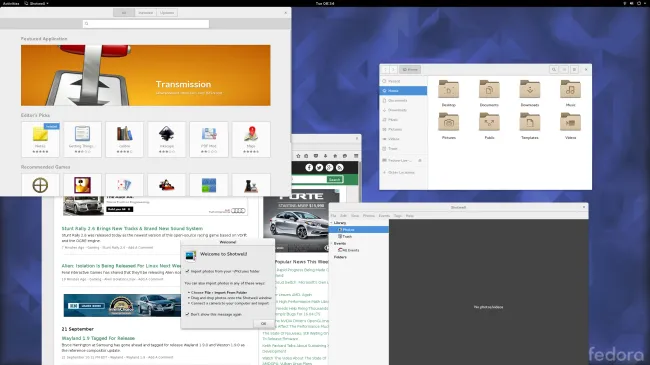 Overall,
Fedora 23 has formed into another terrific release
and I look forward to updating to it on my main production system once getting an Intel Skylake ultrabook. While there's already been some Fedora 23 benchmarks on Phoronix, stay tuned for more as its release approaches.