We Rely On Your Support: Did you know that the hundreds of articles written on Phoronix each month are mostly authored by one individual working insane hours? Phoronix.com doesn't have a whole news room with unlimited resources and relies upon people reading our content without blocking ads and alternatively by people subscribing to Phoronix Premium for our ad-free service with other extra features. You can also consider a tip via PayPal.
DragonFly BSD Lead Developer Preaches The Blessing Of SSDs
DragonFlyBSD lead developer Matthew Dillon has provided an update on the open-source operating system project's infrastructure and acknowledging the SSD upgrades that are noticeably beneficial over HDDs.
DragonFlyBSD has recently been replacing various HDDs with SSDs in their build machines and other systems having an important presence in their infrastructure. Following these storage upgrades, things have been running great and ultimately should deliver a snappier experience for users and developers.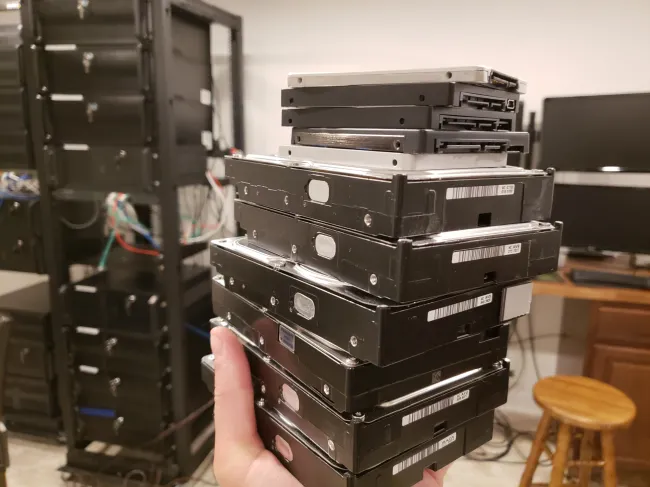 Dillon
commented
on his praise of the HDD to SSD upgrades, "
Hard drives are becoming real dinosaurs. We still have a few left from the old days but in terms of active use the only HDDs we feel we really need to keep now are the ones we use for backups and grok data, owing to the amount of storage needed for those functions...Today it isn't and the only HDDs we really need anywhere are for backups or certain very large bits of bulk data (aka the grok source repository and index). The way things are going, even the backup drives will probably become SSDs over the next two years.
"
I will certainly trumpet his message on the joys of solid-state storage. There are few systems here left using hard drives with over the past few years working on upgrading nearly all of the test systems to SSDs except for the few systems left with HDD for historical testing/comparison on Linux disk performance. SATA 3.0 SSDs themselves are a big upgrade over HDDs, but if you haven't yet experienced an NVMe SSD, it should certainly be on your wishlist.