The Basement Server Room Cooling Solution Continues To Yield Free Heat
As a lot of people were interested in my
basement server room remodel
earlier this year for Linux benchmarking (and
the sixth month redux
) as well as subsequent updates about
a very high performance fan
for air cooling the systems during the cooler seasons, here's another quick update.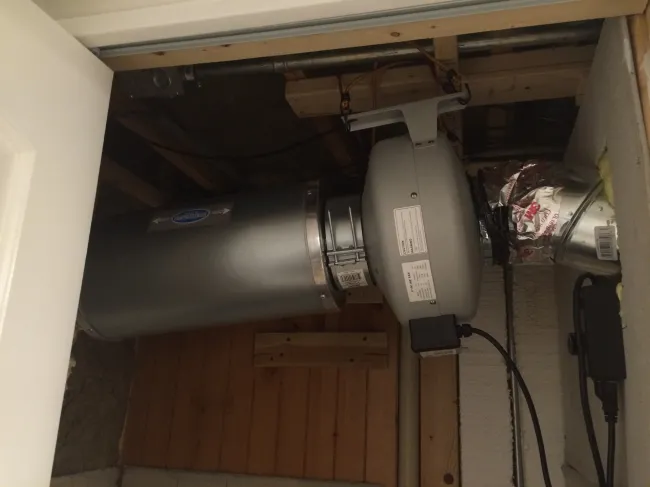 Since installing the
Tjernlund M-6 fan
as the exhaust fan for venting the warm air to the rest of the house during the winter months, the airflow has been adequate for that room even when a rheostat to adjust the fan speed,
it's been enough to heat the house
. The furnace remains off!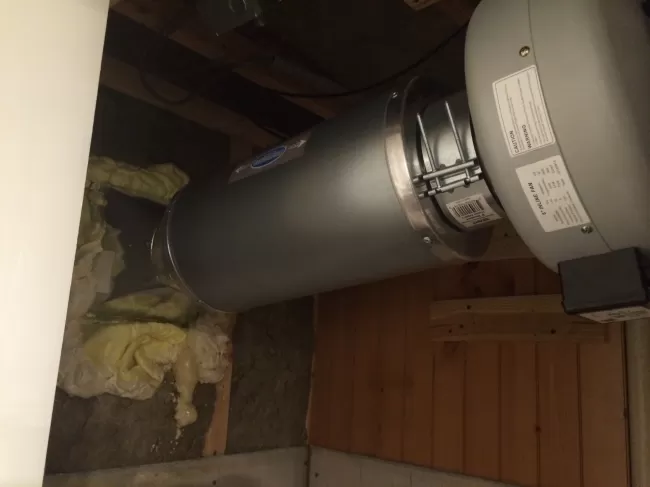 After
adding the duct silencer
(duct muffler) to the equation, the noise level continues to be only moderate and is more than fine with my desk being directly in front of the exhaust in my office.
It's been a few weeks since those updates and everything continues to work splendid. The servers (Linux benchmarking PCs) are running well, the temperature in there barely rises above 75 F (23.9C) and this setup does a good job pushing the warm air into the rest of the house.
With being able to avoid the air conditioner in the winter months compared to the summer, it's made a nice drop in the electrical bill.
For my latest utility bill this week, the electrical use was just 2195 kWh for the trailing 31 days, which is around 1,000 kWh less than the summer months when the air conditioning is constantly running. So when the air conditioning isn't running, all of this daily Linux testing is just over 2,000 kWh a month or so. This is more than doubled a year ago when only around two dozen Linux benchmarking systems were running daily/semi-daily.
With the free heat from the server room, my natural gas use is down substantially due to the furnace not being active... That's at a third of what it was last year. However, the decrease in natural gas doesn't offset the electricity costs, so it's still hundreds of dollars more each month due to all of the computers in use. Fortunately, it's for a good cause with producing more content on Phoronix, working on the Phoronix Test Suite / OpenBenchmarking.org / Phoromatic, etc.
As always, if you wish to support the work done at Phoronix, please consider
subscribing to Phoronix Premium
or at least not viewing the site with ad-blockers enabled.