Keith Packard On Needed DRM Changes For VR HMDs
Earlier this month it was revealed that
Keith Packard had begun working with Valve to address DRM changes for Linux VR
. He's now commented a bit on the technical approach he's pursuing for better dealing with virtual reality head-mounted displays (HMDs) with the open-source Linux drivers.
He's working on allowing VR HMDs to be directly accessed from Linux VR apps
without the windowing system getting in the way
as is currently the case. Right now if plugging in the HTC Vive to a system running e.g. the AMDGPU driver, part of the desktop will appear on the headset by default.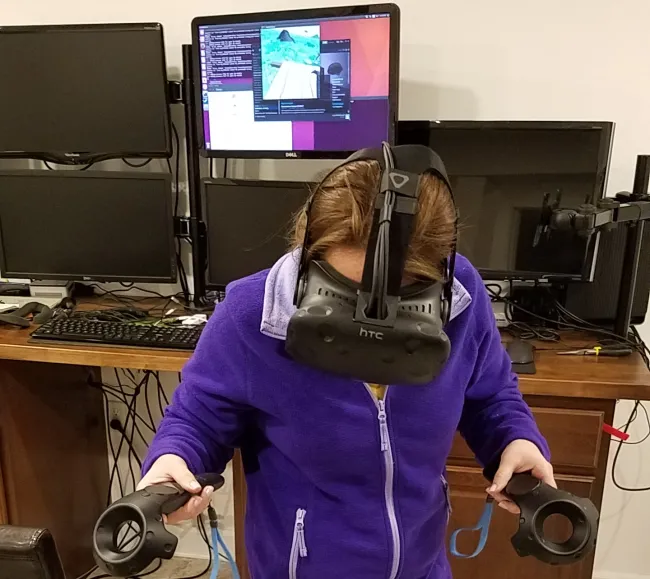 Keith is working on Direct Rendering Manager changes for "display resource leasing" to get window managers out of the way or so that HMDs are never exposed to the windowing system. VR applications/games could directly use Linux KMS interfaces for driving the HMD.
For those interested in the technical approach being pursued, Keith has written
a blog post
outlining some of the current plans.