We Rely On Your Support: If you would like to support Phoronix this autumn during these challenging times, you can enjoy our "Oktoberfest" sale... Phoronix Premium is available at a discounted rate for the rest of September. Learn more with the the 2021 Oktoberfest special.
Catalyst 15.9 Is Imminent With Many Steam Linux Game Fixes
A long overdue Catalyst Linux update
should be out soon, in fact, potentially before the day is through.
At the moment the Catalyst 15.7 Linux driver is the latest on the site, more than two months old back from 8 July. However, Catalyst 15.9 for Linux appears to be in the process of being readied for release. The believed reported fixes include:
Driver installation sometimes fails on Ubuntu 14.04.3
Company of Heroes 2 - Game crashes while running the performance test
Middle-earth: Shadow of Mordor - Corruption observed in game
DIRT Showdown - Corruption observed in game
DIRT Showdown - Game crashes after the loading screen
DOTA 2 – Application hang observed while exiting the game
AMD Catalyst Installer removing EGL links resulting in Xserver/Xorg load failure
Unable to switch desktop mode after installing AMD Catalyst driver
Renaming Counter-Strike: GO and other Steam game binary improves performance
It's great to see DiRT Showdown, Dota 2, Company of Heroes 2, Shadow or Mordor, and other Steam Linux game fixes! These recent Steam Linux games have been
plagued by apparent problems
. They're also finally acknowledging the
binary renaming trick
for getting better performance out of select games.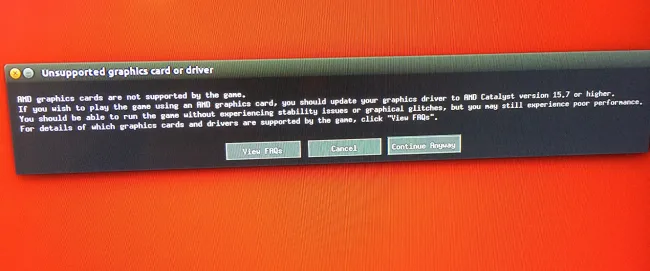 Aside from these official changes, hopefully there's also other changes like support for newer versions of the Linux kernel, etc. Stay tuned for more details once the next Catalyst Linux driver release is official.