Browsh: A Modern, Text-Based Web Browser
If the Lynx open-source text-based browser isn't satisfying your needs with viewing modern web sites via the terminal, Browsh is a new entrant into the text-based web-browser space that seeks to support modern web standards.
Phoronix reader Julius reports in this morning on the availability of Browsh, a text-based web browser that supports HTML5, CSS3, JavaScript, and even video and WebGL content. Granted, due to terminal limitations, the multimedia content becomes rather pixelated due to the low resolution.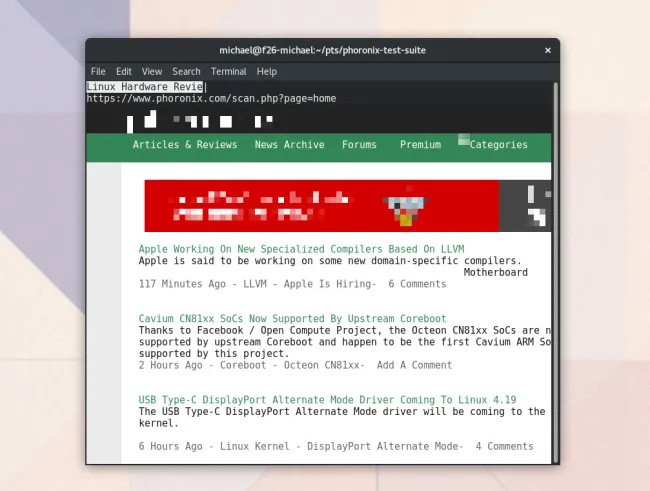 Browsh makes use of Firefox 57+ while takes care of the content rendering on its own. Browsh also can be deployed easily via any terminal/console using
ssh brow.sh
for an example session or as a Docker image.
Those curious and wanting to learn more can visit
Brow.sh
.