We Rely On Your Support: Did you know that the hundreds of articles written on Phoronix each month are mostly authored by one individual working insane hours? Phoronix.com doesn't have a whole news room with unlimited resources and relies upon people reading our content without blocking ads and alternatively by people subscribing to Phoronix Premium for our ad-free service with other extra features. You can also consider a tip via PayPal.
The Best Graphics Card Brands For NVIDIA/AMD GPUs As A Linux Consumer?
One of the most frequent topics I'm emailed about is any brand recommendations among NVIDIA and AMD AIB partners for graphics cards. For Linux users, is there a particular brand preference for graphics cards?
The short story is, no, there isn't one particular brand when selecting either a GeForce or Radeon graphics card that a Linux gamer/enthusiast should go with over another AIB partner. Over the past 12 years of running Phoronix, there has been no single AIB partner that superbly stands out compared to the rest when it comes to graphics card AIB partner brands like ASUS, Zotac, HIS, MSI, etc. They all work under Linux, rarely the AIB differences extend beyond the heatsink/cooler and any default clock speed differences, and I haven't seen one that's over-the-top crazy about Linux. I also haven't seen any major partner consistently put the Tux logo or other Linux markings on their product packaging, let alone incorporate any Linux drivers onto their CD/DVD driver media.

OpenGL Performance & Performance-Per-Watt For NVIDIA GPUs From The Past 10 Years
The question from readers posing questions along these lines usually then becomes who I would select or who is most supportive under Linux. In regards to the AIBs that I have dealt with currently or in the past when it comes to Linux graphics card testing -- where the representatives knowingly supply graphics card review samples for
Linux enthusiast/gaming type testing
are as follows:
While NVIDIA is usually the company sending out new launch-day GPU samples directly, a long-time partner for NVIDIA Linux testing on Phoronix has been EVGA. They have sent out samples for Linux testing for
more than a decade
and are also one of the most popular and most well known NVIDIA partners. Also having supplied samples for Linux testing over the years has been MSI and ASUS and Gigabyte and ECS back in the day.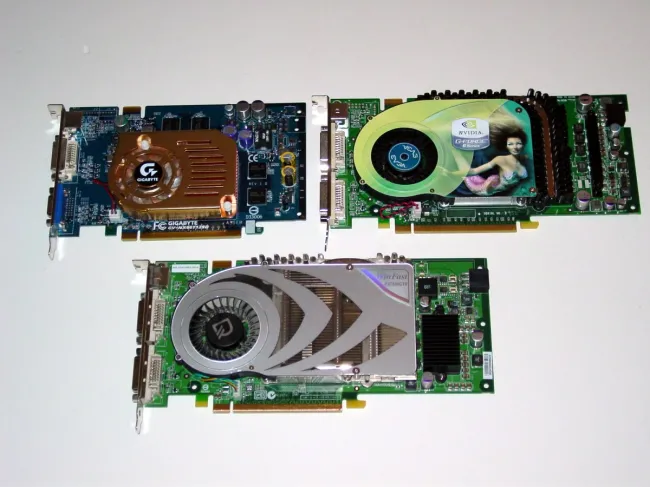 On the AMD Radeon side, the most prolific partner for Linux testing has traditionally been Sapphire. While they used to supply a ton of graphics card samples, I haven't seen any since the Northern Islands days from them. ASUS and MSI have also supplied samples here in the past although I haven't been in touch with ASUS in a few years. Years ago there were also some Linux testing samples from Diamond.
Those are the main NVIDIA/AMD partners that come to mind if you're wanting to try to find the company helping to support Linux the most. Feel free to share your own personal graphics card board recommendations via the forums.