Arch AUR Is Moving On Over To Git
This is just a reminder that as of today, June 8th 2015, it is the last day for any changes to be submitted to
aur.archlinux.org
and for them to be kept. Any and all changes going forward should be made to
aur4.archlinux.org
. Any changes that occur to aur.archlinux.org after today will be LOST.
With the release of AUR 4.0 the Arch Linux developers are transitioning the Arch User Repository to use a Git-based backend, This change mostly in the name of reliability and ease of management for maintainers. Between June 8th and July 8th, all AUR maintainers are expected to transition their packages over to aur4. On August 8th, the aur4 subdomain will be renamed aur and the previous AUR will be retired. This change should not affect end users in any way. AUR maintainers though, obviously, are affected.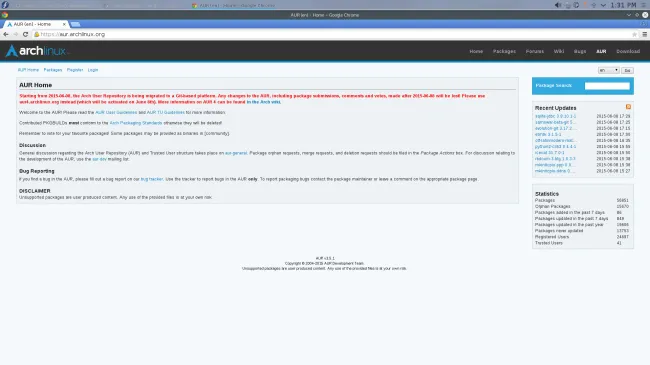 Please see the
Arch wiki:AUR
for details. Additionally, please ensure that your updated packages follow the current
Arch Packaging Standards
.