RandR Lease Support Appears Ready For AMDGPU X.Org Driver
Keith Packard doing his contract work for Valve to improve the Linux display infrastructure for VR head-mounted displays has been wrapping up his efforts with recently
landing the Vulkan bits into Mesa
and now the necessary xf86-video-amdgpu patches also are set to be merged there in the days ahead.
The bits touching the xf86-video-amdgpu X.Org driver are for handling RandR lease support. The CRTC/output leases are handled through the modesetting DDX and is for allowing the SteamVR compositor (or other compositors) to have exclusive access to the display/output of the VR HMD without the conventional desktop compositors getting in the way. As part of the xf86-video-amdgpu patches is also the tracking of "non-desktop" properties such as is currently quirked in the kernel for the HTC Vive VR headset so it won't be setup as a conventional desktop output.
The xf86-video-modesetting generic DDX driver has already these patches while Keith Packard has sent out
the expected last revision
to the code for the xf86-video-amdgpu, for those using this DDX driver instead. Keith is planning to merge the AMDGPU X.Org RandR lease patches in the days ahead if no issues are uncovered.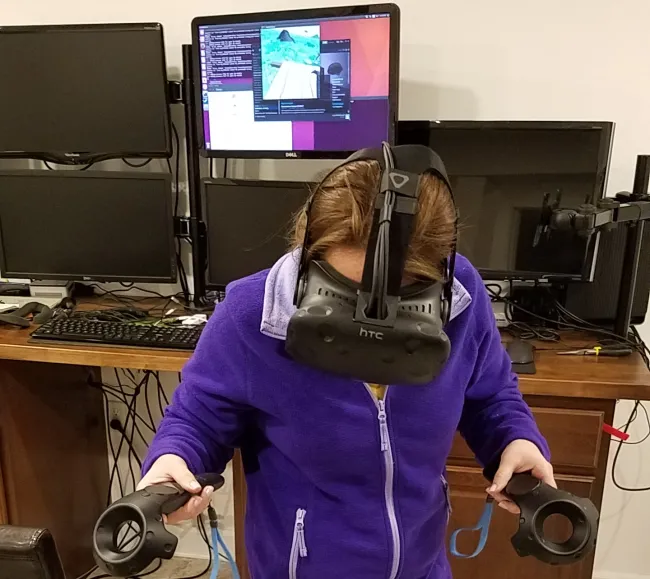 Keith's VR improvements have been in recent kernel releases, the Vulkan extension bits should be squared away for the upcoming Mesa 18.2 release, and then the other big component needed is X.Org Server 1.20. Long story short, Ubuntu 18.10, Fedora 29, and other Linux distribution updates due out later this year will hopefully be in good shape for Steam VR Linux gaming -- I'll certainly be running some tests with the HTC Vive when the time comes.