AMD Announces The Athlon 200GE With Vega 3 Graphics, 2nd Gen Ryzen/Athlon PRO
AMD has a few processor announcements this morning that are no longer under embargo.
First up is the AMD Athlon 200GE SoC. The Athlon 200GE offers two-cores / four-threads (SMT) at 3.2GHz with Vega 3 onboard graphics. This SoC has a 35 Watt TDP and will be available at $55 USD. The Athlon 200GE is intended for basic desktop use-cases.
AMD is also announcing their second-generation Athlon PRO and Ryzen PRO processors. These Zen+ CPUs range from the Athlon PRO 200GE to the Ryzen 7 PRO 2700X. These PRO CPUs are intended to offer greater reliability and security for enterprise-focused workloads.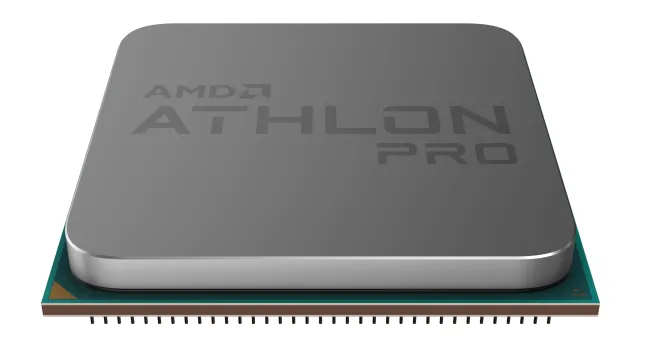 More details on these new AMD PRO processors via
today's announcement
.