AMD Finally Set For Opteron A1100 "Seattle" ARM Launch
AMD appears poised to announce their long-awaited A1100 "Seattle" ARMv8 processor tomorrow.
Per
this new thread
it looks like other media was briefed on the A1100 being set to launch tomorrow and some had accidentally jumped the gun. The already known information on the Opteron A1100 Seattle SoC have included up to eight ARM Cortex-A57 cores, 2 x 64-bit DDR3/DDR4 channels up to 1866MHz, 2 x 10GB Ethernet, 8-lane PCI Express 3.0, and 14x Serial ATA 3.0 ports.
These Opteron ARM processors are obviously designed for the data-center and AMD says they're now in mass production.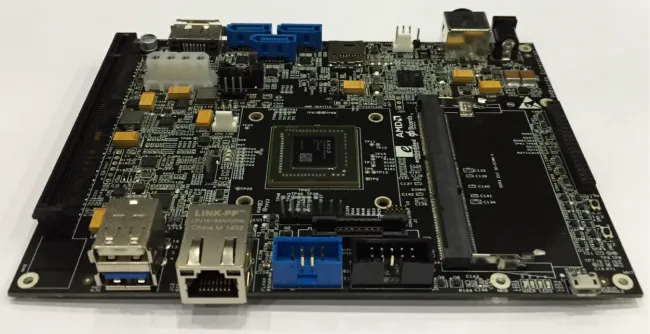 Hopefully AMD will soon be announcing their 96Boards HuskyBoard, which was last reported on as being set for release in Q4'15.
Their development board looks great
and
should very exciting
as the
NVIDIA Jetson TX1
. I've been going crazy to get my hands on an AMD ARM board but haven't heard anything at all from AMD yet nor any briefing. Hopefully they end up sending over a sample (particularly concerning all the ARM Linux benchmarks routinely found on Phoronix and not the mainstream Windows-focused review sites; I still haven't seen any other site do as much testing as I did of
the JTX1 performance
). Otherwise hopefully
reader tips
and
new premium subscribers
will be able to cover getting a HuskyBoard as I imagine many of you are also interested in this AMD ARM board for Linux use.