64-bit ARM Is Becoming Usable For Day-To-Day Linux Desktop
If you're lucky enough to find some capable 64-bit ARM (AArch64) hardware, the latest open-source Linux packages are working out well in the 64-bit ARM world for providing a decent Linux desktop experience.
64-bit ARM Linux (non-Android) software is getting into shape and becoming mature enough when it comes to day-to-day Linux desktop packages. Red Hat's Marcin Juszkiewicz has written about building a 64-bit ARM Linux desktop using a Mustang development board and tossing in a Radeon HD 5450 graphics card plus two hard drives.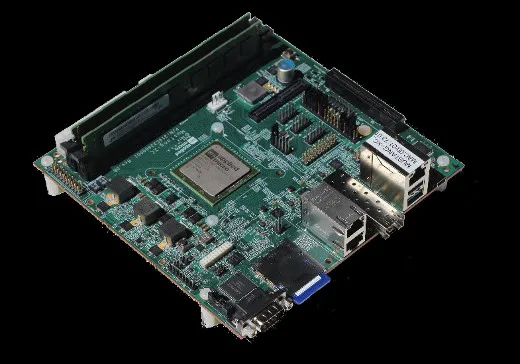 The X-C1 Mustang development board from Applied Micro is one of the few interesting Ubuntu/Fedora/SUSE-supported 64-bit ARM development boards so far... Sadly it sells for $1495 USD.
Once logging in from a text console and enabling LightDM, the HD 5450 lit up in the 64-bit ARM world and Marcin has been running with a KDE desktop on Fedora. He says KDE's Konsole is working fine, Firefox works, and Thunderbird works. There isn't a Chromium/Chrome 64-bit ARM Linux build nor is there Adobe Flash support, as some words of caution.
So far he says things are working out well and will be blogging more about using a 64-bit ARM Linux desktop. You can find his initial thoughts
here
. Now if there was only more interesting and powerful 64-bit ARM boards in the non-Android, Linux space...