We Rely On Your Support: Did you know that you can get Phoronix Premium for under $3 per month? Try it today to view our site

ad-free, multi-page articles on a single page, and more

while the proceeds allow us to write more Linux hardware reviews.
It has been a few years since last running any Linux hardware surveys on Phoronix, as overall the ecosystem has rather matured nicely while of course there are still notable improvements to be had in the areas of GPUs and laptops. (Additionally,
OpenBenchmarking.org
provides a plethora of analytic capabilities when not seeking to collect subjective data / opinions.) But now we are hosting the 2017 Linux Laptop Survey to hopefully further improvements in this area.
While Linux laptop compatibility is much better than where it was years ago, it's still not too uncommon to run into display/hybrid issues, shorter battery life under Linux than Windows or macOS, touchpad problems, and other occasional compatibility/performance shortcomings. So we've established this Linux Laptop Survey in conjunction with Linux stakeholders to hopefully gather more feedback that will be useful to many different parties -- this survey isn't just for our own benefit and enjoyment at Phoronix.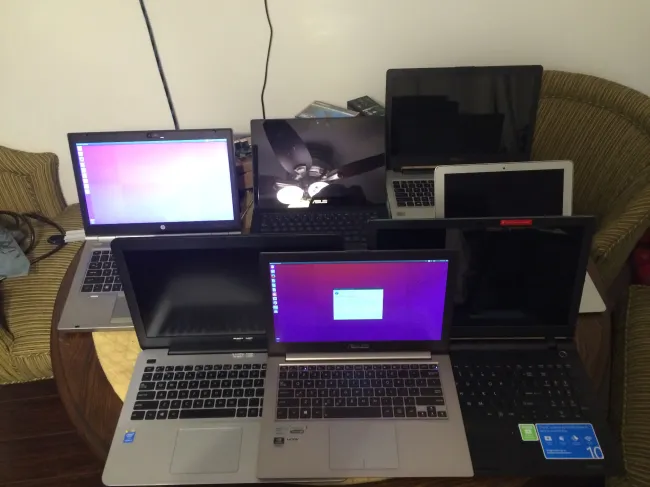 This survey should take just a few minutes to complete and will be active for the next two weeks (until 23:59 PM EST 6 July). You can complete this survey via
Google Forms
. Survey results will be publicly available after that period.
Thanks for participating on this
2017 Linux Laptop Survey
.