More Random Gift Ideas For Linux Enthusiasts & Others Into Tech
Last week I shared some
2016 Holiday Gift Ideas For Linux Enthusiasts, Gamers
. Since then more ideas came to mind with other interesting tech gift ideas, particularly for Linux/open-source enthusiasts, as well as other favorite gadgets and interesting devices I've come across in the past year. So here are some more ideas of stocking stuffers and other fun purchases for the holidays.
Here are various more gift ideas to complement the aforelinked earlier list. All of the links go to the
Amazon.com
product pages, which yes are affiliate links to help support Phoronix and because when I do make online purchases nearly all of them are from Amazon or
NewEgg.com
.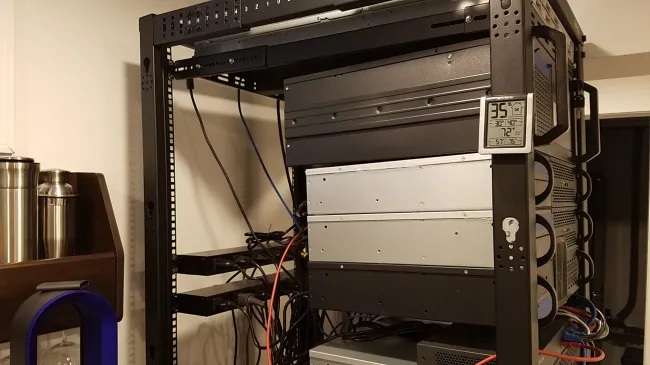 A fun little gadget that's Linux compatible and would make a fun stocking stuffer is
A $14 USB Thermometer That Works Well With Linux
- the
Temper USB therometer
for $13.99. On a related note, it doesn't interface with the computer, but I do use several of the
AcuRite 00613 Indoor Humidity Monitor
for $10 in the server room. Humidity isn't the key but it's a dandy thermometer and with magnetic back it attaches nicely to the server racks.
With all of the systems running, clean air is important such as written about in
The Air Cleaning Systems Still Working Out Well For Our Computer Equipment
. For that I am still happy with the
Winix air purifiers
(particularly the WAC5500 I use two of) as well as the
GermGuardian air cleaners
.
For those wanting to build your own server racks this holiday season, the
StarTech racks
I remain very happy with and are among the cheapest metal server racks to be found on the Internet. When it comes to 4U rack cases,
these $79 Rosewill rackmount cases
remain a favorite and what I use most often.
If you are into home automation, I remain very happy with
the Wink hub
, GE Link smart bulbs, and GE switches. My wife thinks I have some sort of fetish with
LED bulbs and lighting
. If you still are on incandescent or CFL lighting, you really should think about LED lighting for a big energy saver, putting out less heat, and lasting a heck of a lot longer. The pricing on LED bulbs has also come down a lot in recent times.
For those into ARM devices and accessories,
LoverPi on Amazom
has a big selection of products. The owner of LoverPI is a Phoronix fan and has provided many ARM review samples in the past to Phoronix, etc. Also, if you have more cables from any new tech purchases,
these are the cable sleeves I use often
for around $15.
If you consider yourself handy, you could also
build your own butcherblock computer desk
and
Building A Massive L-Shaped Desk For A Better Workflow, More Monitors & Space
.
The wife still loves her desk
too! Or
turn your basement into a big server/computer room
! (And
the redux on building the server room
.)
For those still running a 1080p screen or less, the difference a 4K monitor makes is incredible!
4k monitors
have come down substantially in price and really can't think of using anything less on a day-to-day basis. The
ASUS MG28UQ 28-inch 4K AdaptiveSync monitor
is what I use on my main production system while the Acer, Dell, and Seiki 4K displays on the test systems continue working great and completely happy with them.
If you have a lot of gear to store and are looking to better organize it, I am still happy with
the Sandusky Lee metal cabinets
-- you can
find them for $200~300+ USD
-- and
my other storage/organizational hacks
.
Unless you're looking for a mechanical keyboard, gaming keyboard, or something more special, the
$11 Amazon keyboards
are surprisingly good and even use them on my main system! They hold up well even with all of my typing on my main system and use them almost exclusively on all of my test systems.
Need any other gift ideas? Feel free to ask in the forums. Also don't forget about
a Phoronix Premium subscription
as another good gift for yourself and a way to help support Phoronix and our Linux hardware / benchmarking efforts.