A 2016 Merry Christmas / Happy Holidays From Phoronix
Merry Christmas, Happy Holidays, or happy end-of-2016, regardless of whatever celebrations you may or may not be partaking in as we end out this latest exciting year for Linux and open-source software.
There have already been a few end-of-year 2016 Linux/FLOSS articles as this year comes to a close, but still there are many more yearly recaps and various benchmark articles coming out before the year's end. 2016 was another great year for Linux fans with the many exciting Linux game releases, Mesa finally catching up to OpenGL 4.5, Vulkan 1.0 becoming a reality, and so much more. 2017 so far is looking to be as equally exciting if not even better!
Stay tuned for many more exciting Phoronix articles before 2016 is through. There still will be more articles coming out this Christmas, as usual, with
not taking a single day off in about 4 years
. There still is more Linux/open-source news I'll be writing up later, another one or two Linux hardware review benchmarks, and more.
Given the slower news pace over the holidays, I will also be exploring the latest developments in my R9 290 open-source woes and other lower-priority test items. But looking under the Christmas tree tonight, it looks like my wife did pack some of my favorite Bavarian delights, so pardon if the news this Sunday is slightly slower than a normal weekend.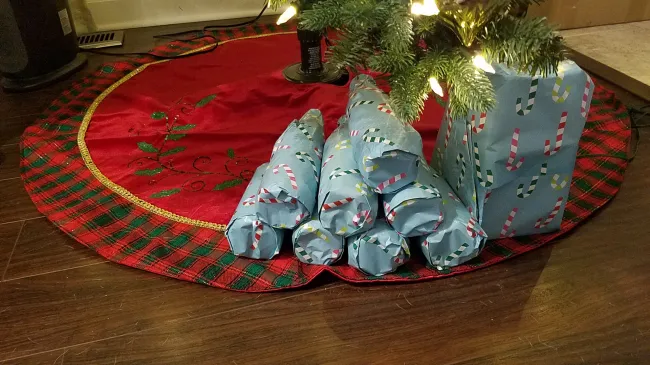 This holiday / end-of-year season if you wish to show your appreciation for Phoronix please consider
a PayPal tip
,
a Phoronix Premium subscription
most importantly to help out the site while enjoying ad-free viewing and multi-page articles on a single page, or please just refrain from using any ad-blockers while visiting the site.