We Rely On Your Support: Did you know that the hundreds of articles written on Phoronix each month are mostly authored by one individual working insane hours? Phoronix.com doesn't have a whole news room with unlimited resources and relies upon people reading our content without blocking ads and alternatively by people subscribing to Phoronix Premium for our ad-free service with other extra features. You can also consider a tip via PayPal.
X.Org XDC2011 Chicago Preview
There is less than one week to go until the 2011 X.Org Developers' Conference begins in Chicago, United States. The tentative schedule has been published on the X.Org Wiki. Among the topics to be discussed are the Nouveau driver, GPGPU computing, OpenGL 3.0 support, the Low-Level Virtual Machine within Mesa, and much more.

X.Org events have previously been at a French Tobacco Factory and a Scottish Zoo, among other places, but now it's time for Chicago... The land of very thick pizza, baseball stadiums, American beer, and a few great restaurants that even make open-source software.
Head on over to the XDC2011 Wiki for all of the details about the Chicago event running from 12 to 14 September. Here are a few of the highlights.
Nouveau: Martin Peres will be talking about the reverse-engineering Nouveau driver community, present work, and future efforts for this open-source NVIDIA graphics driver project. As part of this is also to be a presentation about TimeGraph, which is an open-source GPU command scheduler for Linux.
GPGPU: GPGPU computing will finally be discussed at an XDC/XDS, in terms of what can be done, the progress made this summer on the OpenCL state tracker, and a compute abstraction layer for the drivers.
OpenGL 3.0: Intel's Ian Romanick will be talking about the long and hard road to OpenGL 3.0 support. Mesa / Gallium3D still doesn't have full OpenGL 3.0 support, even while the latest Khronos specification is up to OpenGL 4.2, but open-source GL3 support may finally be here soon.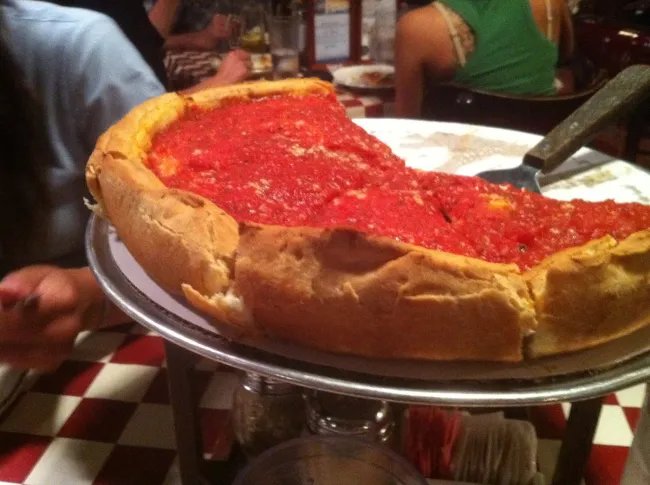 LLVM In Mesa: Ian Romanick is also going to look at other uses for the Low-Level Virtual Machine (LLVM) within Mesa. LLVM is required right now for building the R300 class drivers as it's used for generating code for shaders, but this unique compiler infrastructure could also be utilized throughout other areas of Mesa. It's also used right now in Gallium3D for the LLVMpipe driver. Along the same lines, Tom Stellard will be talking about supporting OpenCL, using LLVM as an IR, better code generation for back-ends, and other improvements.
Code-Base Of The Feature: Jamey Sharp is going to suggest unifying the DDX (Device Dependent X) and DIX (Device Independent X) portions of the X.Org Server. This talk will also look at other ways for X.Org to do more while in less code. There is also an X.Org Server release schedules talk where discussion around rolling drivers into the main X.Org Server might happen, for a second year in a row. (Sadly, it does not look like Kristian will be coming to the event, so there probably will not be any Wayland chatter at this event.)
Contributing To X.Org & Open-Source: I will be hosting a Q&A / panel discussion on Tuesday afternoon with several of the X.Org developers about how they became involved with open-source development, hurdles they encountered, etc. Those interested in possibly contributing to upstream open-source projects like Mesa, the Linux kernel, and X.Org are encouraged to attend if in the Chicago area. See this page for details. (There should also be free beer!)
There should be Phoronix-recorded videos from hopefully all of the talks that will be available online after the conference. Interesting notes will also be posted to Phoronix. See more details on the Wiki.
If you enjoyed this article consider joining Phoronix Premium to view this site ad-free, multi-page articles on a single page, and other benefits. PayPal tips are also graciously accepted. Thanks for your support.