XDC2012: Lots Of Progress On X, Mesa, Wayland
X.Org developers from all around the world converged on the SUSE offices.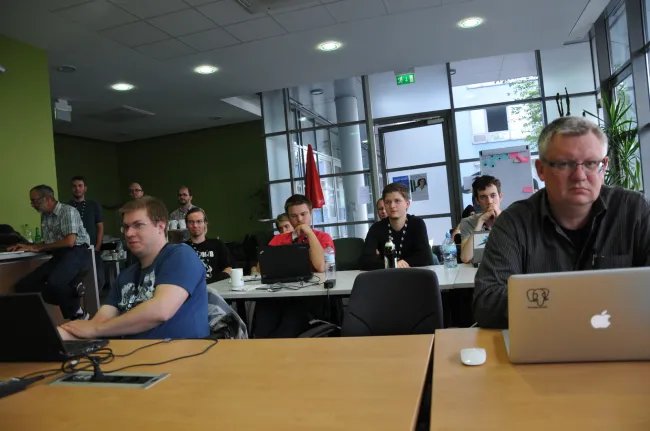 Last year's event was XDC2011 Chicago.
This was just the Phoronix-sponsored beer for the X.Org developers to make it through the first day of the event...
Next year, XDC2013 is likely to take place in Portland, Oregon.