We Rely On Your Support: Did you know that the hundreds of articles written on Phoronix each month are mostly authored by one individual working insane hours? Phoronix.com doesn't have a whole news room with unlimited resources and relies upon people reading our content without blocking ads and alternatively by people subscribing to Phoronix Premium for our ad-free service with other extra features. You can also consider a tip via PayPal.
XDC2011 Chicago Recap: Open-Source Graphics, GPGPU, OpenGL 3.0
For those that missed out on attending XDC2011 Chicago in person or missed out on the Phoronix coverage due to the Intel Developer Forum and other events taking place last week, here's a re-cap of the interesting bits of information that were revealed during this year's developers conference that focused upon open-source graphics drivers, GPGPU / OpenCL computing, and open-source OpenGL 3.0 driver support being just around the corner. Here's also a collection of photos from the event.
The 2011 X.Org Developers' Conference was hosted in Chicago, Illinois, United States. The event was organized by yours truly and was hosted on the campus of the Illinois Institute of Technology.
Jamey Sharp was one of the first presenters and he talked about the future code-base of the X.Org Server.
Matthias Hopf, a former RadeonHD developer at SUSE who recently became a university professor, talked about sparking new interest and contributors to X.Org and related projects.
Daniel Stone, Peter Hutterer, and Chase Douglas talked about X Input and related input matters. X Input 2.1/2.2 should be ready for X.Org Server 1.12.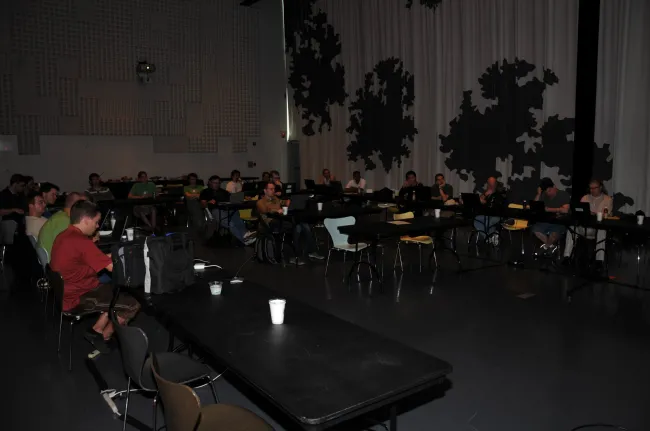 The venue ended up being fairly nice. Kudos to Illinois Institute of Technology for their support.