NVIDIA GeForce: Windows 10 vs. Ubuntu 15.04 Linux OpenGL Benchmarks
Earlier this week I ran some Windows 10 vs. Linux benchmarks of Middle-earth: Shadow of Mordor, the latest AAA game that's been ported to Linux. Those results showed the Linux version of this game running much slower than Windows, so while having a Win10 installation around I decided to also run some fresh OpenGL Windows 10 vs. Ubuntu Linux benchmarks on some older titles. Here are those results.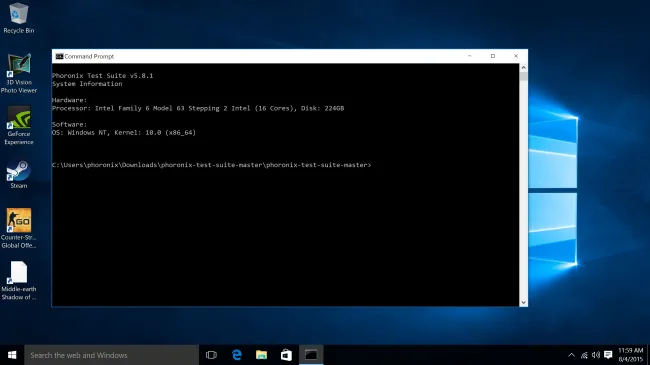 To complement the Shadow of Mordor cross-platform benchmarks earlier in the week, I ran an assortment of other GL benchmarks to see where the current NVIDIA Linux vs. Windows driver performance compares. In the past (and on Windows 7/8), many of these tests showed similar performance between the two operating systems when using the proprietary NVIDIA GeForce graphics drivers. But with much time having passed, new releases of both Windows and Ubuntu, and new drivers being out, this should make for an interesting comparison.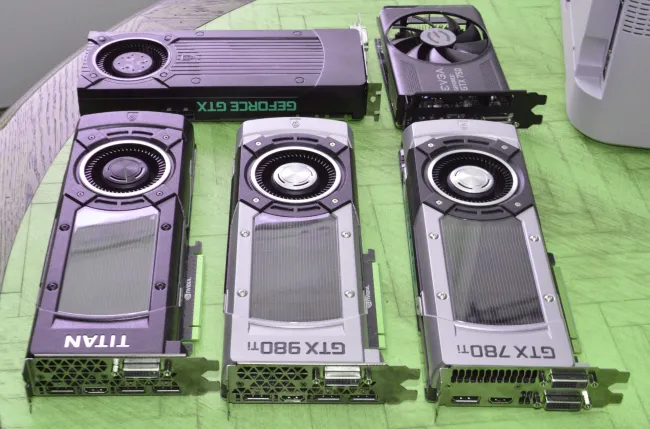 Several graphics cards were used for this comparison including a GeForce GTX 750, GTX 760, GTX 780 Ti, GTX 980 Ti, and GTX TITAN X. The same Intel Core i7 5960X Haswell-E system was used during all of these benchmarks. Windows 10 Pro x64 had all available updates at the time of testing as did Ubuntu 15.04 x86_64 with the Linux 3.19 kernel. On the Windows side the latest driver at the time of testing was the 353.62 release while the newest Linux driver was the 355.06 Beta.
The primary tests for this article were OpenArena, Xonotic, and GpuTest given they've been used for years in our Windows vs. Linux comparisons and are known to be of similar quality under both operating systems. If you'd like to see more tests added in future Windows vs. Linux comparisons, please consider subscribing to Phoronix Premium and/or making a PayPal tip while voicing your suggestion(s); due to strict automation testing requirements and not frequently performing Windows installations, it's quite time consuming setting up new Windows-compatible test profiles, verifying the quality and accurateness between OSes, etc. In this article are just NVIDIA GeForce graphics tests while a future article will look at the Windows 10 vs. Ubuntu benchmarks, ideally with more tests too assuming sufficient reader support and interest.