We Rely On Your Support: Have you heard of Phoronix Premium? It's what complements advertisements on this site for our premium ad-free service. For as little as $3 USD per month, you can help support our site while the funds generated allow us to keep doing Linux hardware reviews, performance benchmarking, maintain our community forums, and much more. You can also consider a tip via PayPal.
Western Digital WD10EZEX: A 1TB SATA 3.0 HDD For $60
For those in the market for an affordable, large-capacity hard drive, the Western Digital WD10EZEX offers 1TB of storage for about $60 USD. If you are curious how this low-cost Serial ATA 3.0 hard drive performs against other SATA HDDs and SSDs under Ubuntu Linux, here's a set of new disk benchmarks as we test out this SATA 3.0 HDD.
In preparing for some grand demos of Phoronix Test Suite 5.0 and daily automated benchmarking of Arch, Debian, Clang, and the Linux kernel, I've been assembling a number of extra systems dedicated to this per-commit and daily benchmarking process under the Phoronix Test Suite with Phoromatic and OpenBenchmarking.org. Aside from the Kingston SSDNow V300 SSD, another disk being bought for some of the systems is the Western Digital WD10EZEX. I've been buying this Serial ATA 3.0 HDD for systems where disk performance isn't as important as this is a nice drive for just about $60 USD with 1TB of storage being sufficient for these automated benchmarking systems.
The Western Digital WD10EZEX-00K is a 1TB Serial ATA 3.0 hard drive spinning at 7200 RPM and has a 64MB cache. Western Digital backs the WD10EZEX with a two-year limited warranty. While disk drive reviews aren't a major focus at Phoronix since HDD and SSDs don't generally have any Linux compatibility issues, I decided to run a variety of disk benchmarks on this drive prior to commissioning it to one of the Phoromatic systems.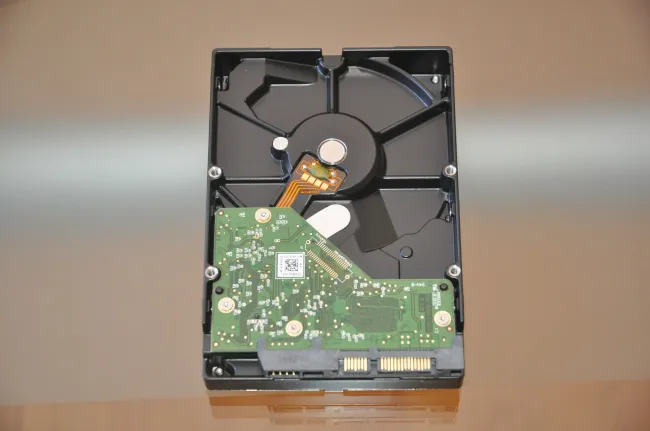 This $60 1TB SATA 3.0 HDD was compared to the following drives (just an assortment of different HDDs and SSDs laying around) on an Intel Core i7 4770K system running Ubuntu 13.10 with the Linux 3.13 kernel:
Seagate ST3320620AS - A Serial ATA 2.0 320GB HDD with 16MB cache.
Western Digital WD1600JS-00M - A Serial ATA 2.0 160GB HDD with 8MB of cache.
Western Digital WD1500HLHX-0 VelociRaptor - The SATA 3.0 150GB enterprise-grade SATA HDD that spins at 10,000 RPM and has a 32MB cache.
Western Digital WD10EARS-00M - A 1TB Western Digital Caviar Green hard drive that spins at 5400RPM.
OCZ Solid 2 - A 60GB Serial ATA 2.0 SSD with MLC memory.
OCZ Vertex 2 - A 60GB Serial ATA 2.0 MLC SSD.
OCZ VERTEX3 - A high-end OCZ Vertex 3 Serial ATA 3.0 SSD with 240GB capacity.
KINGSTON SV300S3 - The Kingston SSDNow V300 Serial ATA 3.0 120GB SSD.