We Rely On Your Support: Have you heard of Phoronix Premium? It's what complements advertisements on this site for our premium ad-free service. For as little as $3 USD per month, you can help support our site while the funds generated allow us to keep doing Linux hardware reviews, performance benchmarking, maintain our community forums, and much more. You can also consider a tip via PayPal.
Is PowerTop / TLP Still Useful To Save Power On Linux Laptops?
A Phoronix reader recently inquired about whether power-saving utilities like Intel PowerTop and TLP are still useful for conserving power on modern Linux distributions and modern hardware. The short answer is, yes, and here are some numbers.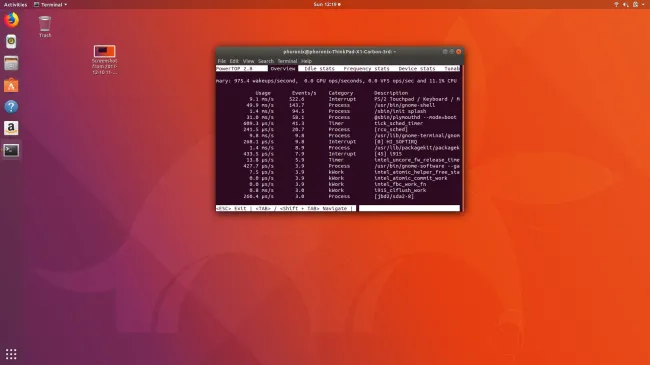 Using a Lenovo ThinkPad X1 Carbon with a Core i7 5600U "Broadwell" was used for this round of testing to represent a laptop that is well-supported on Linux (as opposed to a Kabylake or so system with yet to be fully vetted support) and based upon what I had available for testing. This i7-5600U laptop also was comprised of 8GB of DDR3 memory, 128GB SSD, and using the integrated HD Graphics 5500.
This system was running Ubuntu 17.10 and the configurations tested included:
- Ubuntu 17.10 in a "stock" or "out of the box" experience when using its Linux 4.13 kernel, GNOME Shell 3.26.1 with Wayland, and Mesa 17.2.2 atop an EXT4 file-system.
- Upgrading the Ubuntu 17.10 system to Linux 4.15 Git for showing the power consumption when using the very latest kernel cycle.
- This Ubuntu 17.10 + Linux 4.15 system then with Intel PowerTop installed and changing all the tunables to their "good" values for maximum power-savings.
- Installing TLP and using its default power-saving options.
While the Lenovo ThinkPad notebook was running on battery power, a variety of benchmarks were carried out using the Phoronix Test Suite to automatically poll the battery usage both while idling at the GNOME Wayland desktop and when carrying out a few benchmarks.
Additional tests were also carried out using an ASUS UX32VDA laptop with a Core i7 3517U Ivy Bridge CPU with 4GB of RAM, dual 128GB SanDisk SSDs, and Ivy Bridge graphics.