Trying Out Eight BSDs On A Modern PC: Some Are Smooth, Others Troublesome
Following the seven-way Linux distribution benchmark comparison published earlier this week, on the same system I set out to test a variety of BSD distributions on the same system and ultimately benchmark their out-of-the-box performance too. Those performance benchmark results will be published later this week while today were a few remarks I wanted to share when trying out TrueOS, DragonFlyBSD, GhostBSD, FreeBSD, OpenBSD, NetBSD, MidnightBSD, and PacBSD (Arch BSD) on this modern Intel Xeon system.
All of my testing was done on an Intel Xeon E5-2509 v4 Broadwell-EP system with MSI X99A WORKSTATION motherboard, NVIDIA GeForce GTX TITAN X, 16GB of DDR4 memory, and an OCZ TRION 150 120GB SATA 3.0 SSD. With the seven Linux distributions tested in recent days they all worked fine on the system: Ubuntu, Clear Linux, Scientific Linux, openSUSE Tumbleweed, Fedora, Antergos, and Sabayon Linux.
Below are my various brief remarks when testing the different BSDs on this Intel Xeon system. These are my thoughts with admittedly being a Linux enthusiast while just touching BSD, Solaris, and others only on a semi-frequent basis. I am by no means a diehard "Linux fan boy" and have no fundamental objections to BSD, I simply prefer the operating system that best fits my needs and for benchmarking where I can get my tests done in a reliable, reproducible, and timely manner. I at least prefer my operating systems have a clean and quick install process with sane defaults; working generally ~100 hour weeks, I don't have time in 2016 if an OS cannot easily install and boot properly on a modern PC. I enjoy testing out the various BSDs and have no strong bias to any of them. This is the largest BSD testing comparison I've done in the past 12 years on Phoronix at the same time and on the same hardware.
TrueOS 20160831: The new rolling-release FreeBSD distribution previously known as PC-BSD on the desktop... The install was a piece of cake (basically the same PC-BSD installer going back years) and was quick and easy. After that, off to the races with benchmarking after having installed a few packages with pkg. I shared more of my thoughts in this week's article Trying Out The FreeBSD-Powered TrueOS With Its Custom Qt Desktop. My main gripe with TrueOS would be its Lumina 1.0 desktop feeling less than baked.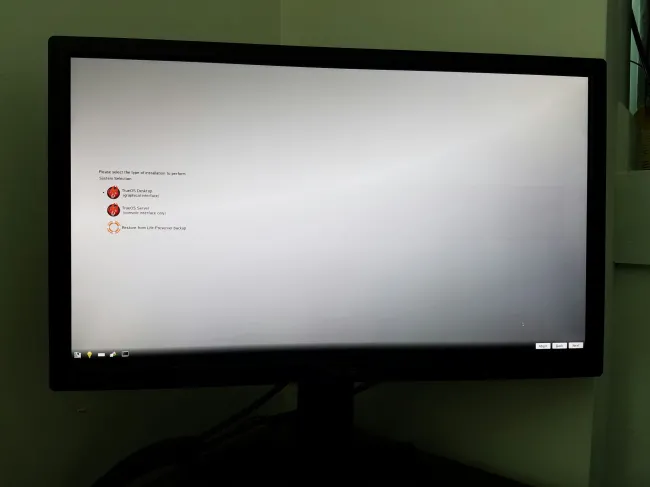 DragonFlyBSD 4.6.0: While its installer may not be as friendly as PC-BSD/TrueOS and it's not as desktop-minded, DragonFlyBSD continues to be one of my favorite BSDs. Installing DragonFlyBSD 4.6 on this particular system was easy and ran into no issues. Nor have I ran into any DragonFlyBSD install/boot issues on most of my recent Intel/AMD systems tested.
GhostBSD 10.3: I hadn't tested GhostBSD in a while so this was my first time firing up the official 10.3 release with the MATE desktop environment. The graphical installer was simple to work with and similar to TrueOS I was quickly getting my work done. No real issues here.
FreeBSD 11.0-RC2: She works well. FreeBSD 11.0 has shaped up quite nicely even though in my past tests have shown it generally can't outperform the Linux distributions, in part due to its defaults without spending any extra time tuning. FreeBSD 11.0-RC2 was easy with its text-based but can be mostly automated installer and is always quick to get going with using either ports or pkg.
Well, next are the more problematic BSD operating systems encountered...