Toshiba RC100 NVMe SSD Ubuntu Linux Benchmarks
Back in June Toshiba introduced the RC100 NVMe solid-state drive as a new low-end offering. The RC100 is now a bit blindsided by Intel's just-launched 660p SSD that delivers incredible storage capacities per dollar, and I'll have some Intel 660p Linux benchmarks in a few days, but for those curious about the RC100 here are some Ubuntu Linux benchmark results for this low-cost NVMe SSD.
The Toshiba RC100 is a Ball Grid Array (BGA) SSD with the controller and flash memory on a single package. With that the RC100 NVMe SSDs are single-sided and fit on an M.2 2242 PCB rather than the longer and more common M.2 2280 NVMe SSDs. But with being M.2 2242 is limited to PCI Express x2 lanes rather than x4 bandwidth. The RC100 doesn't have any DRAM cache but does support NVMe Host Memory Buffer (HMB) and the drive uses 64 layer BiCS3 3D TLC NAND flash memory.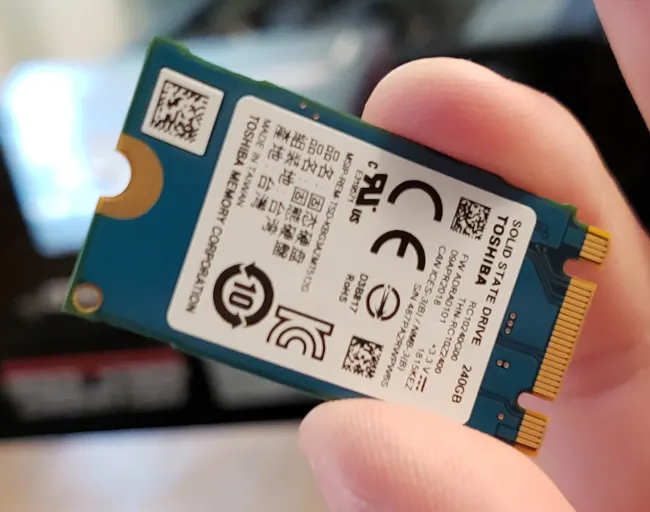 Capacities on the Toshiba RC100 come in at 120GB, 240GB, and 480GB with the unit being tested today the 240GB model. While the RC100 is quite a barebones drive, the 240GB model is priced at just $70~75 USD to make it among the most affordable NVMe SSDs... (Granted, launched yesterday was the Intel 660p where you can fetch a 500GB drive for ~$100 USD, there will be benchmarks on that in the next few days on Phoronix.)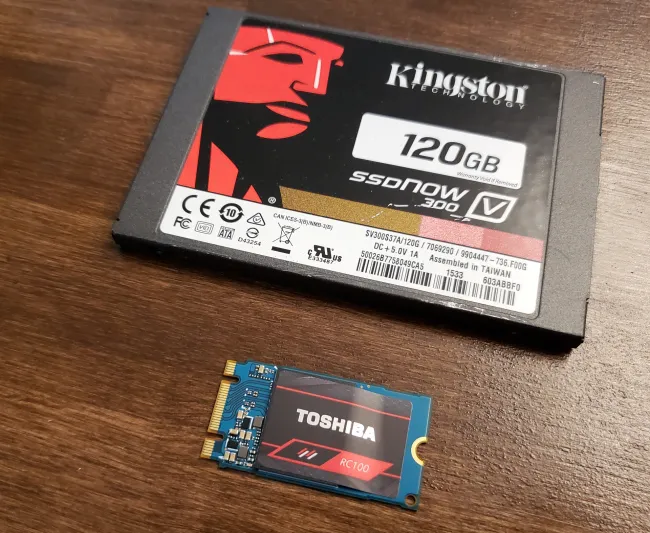 The 240GB RC100 is rated for 1600MB/s sequential reads, 1050MB/s sequential writes, 130k random read 4K IOPS, and 110k random write 4K IOPS.
Toshiba backs the RC100 drives with a three year warranty and the 240GB model is rated for an endurance level of 120 TBW. Just running some quick benchmarks on this RC100 SSD today with this just being a low-cost drive purchased for one of the low-end test systems in the benchmark farm.
Via the Phoronix Test Suite I ran a range of Linux storage benchmarks under this no-frills NVMe SSD using the Linux 4.17 kernel with EXT4 file-system and testing a range of drives. The other NVMe SSDs tested for this comparison included the Corsair Force MP500 120GB, Intel 600p 256GB, Intel 760p 256GB, Intel 800p 120GB, Samsung 950 PRO 256GB, and Samsung 970 EVO 256GB.