We Rely On Your Support: Did you know that the hundreds of articles written on Phoronix each month are mostly authored by one individual working insane hours? Phoronix.com doesn't have a whole news room with unlimited resources and relies upon people reading our content without blocking ads and alternatively by people subscribing to Phoronix Premium for our ad-free service with other extra features. You can also consider a tip via PayPal.
Intel Haswell Laptop Impact When Running XMir
Now that Mir is living in the Ubuntu 13.10 archive, new Phoronix benchmarks have been conducted to look at the current performance impact of routing the graphics through XMir rather than running an X.Org Server directly on Ubuntu Linux. For this latest XMir testing, the System76 Gazelle Professional laptop with an Intel Core i7 "Haswell" CPU sporting Intel HD Graphics was benchmarked for 2D and 3D environments.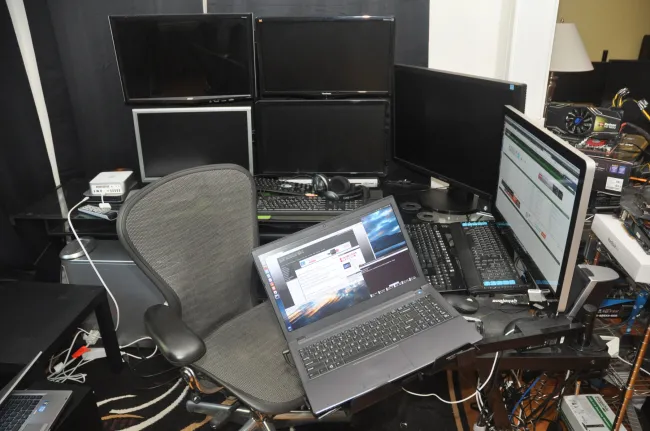 I began running System76 Gazelle Professional benchmarks yesterday ahead of the full Linux laptop review to go out in the coming days on Phoronix. This Sunday testing is comparing the performance of this laptop when using an X.Org Server directly and then when the same software stack is running through XMir.
The Gazelle Professional that System76 sent over was loaded with an Intel Core i7 4900MQ CPU, Intel HD Graphics 4600, 8GB of DDR3 system memory, and a 120GB Intel SSD. The current Ubuntu 13.10 stack consisted of the Linux 3.11 kernel, Mesa 9.1.6, X.org Server 1.14.3 RC1, and Unity System Compositor 0.0.1 when using XMir.
Both OpenGL and 2D/RENDER benchmarks were carried out in looking at the current XMir performance overhead. Already on Phoronix have been Radeon benchmarks, Nouveau benchmarks, and Intel benchmarks of Canonical's next-generation display server for Ubuntu Linux. However, as the Mir code is in a constant state of flux, new benchmarks are already warranted. There will also be new Mir benchmarks soon as composite bypass and other features/optimizations land.
All of this benchmarking was handled via the Phoronix Test Suite and OpenBenchmarking.org.