We Rely On Your Support: Have you heard of Phoronix Premium? It's what complements advertisements on this site for our premium ad-free service. For as little as $3 USD per month, you can help support our site while the funds generated allow us to keep doing Linux hardware reviews, performance benchmarking, maintain our community forums, and much more. You can also consider a tip via PayPal.
System76 Gazelle Pro: An Intel Haswell Laptop With Ubuntu Linux
Overall, the System76 Gazelle Professional is a very nice laptop. During the testing of the laptop thus far, I've only run into two problems: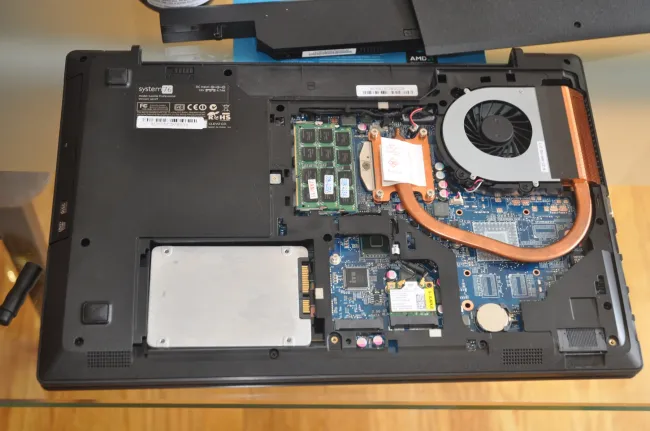 When receiving this review sample for System76, at first the system wouldn't boot. It turns out that the Intel SSD had slid out from its power/data connection. The SATA drive was simply raddling around in side with it not being attached to any screws or any other reinforcement. I'm not too very concerned about this as I imagine it was the common case of this being a review sample and System76 popping in and out the drive for reformatting between sending it out to different firms.
The good news from this experience was seeing how easy it was to open up the Gazelle Professional and the RAM and 2.5-inch disk drive bay being easily exposed for upgrades later on.
The other problem encountered was with the Haswell graphics on Linux. With Ubuntu 13.04 in the state that System76 shipped it and with later 13.04 package upgrades, occasionally the screen will become corrupted and a restart will be required. It's happened many times during testing thus far but upgrading to the very latest Linux kernel should correct this issue. This isn't a System76-specific problem but rather the still-maturing Intel Haswell Linux graphics stack. Likewise, upgrading the kernel and Mesa will noticeably boost the Haswell graphics performance already over what's shipped by System76.