Trying The SteamVR Beta On Linux Feels More Like An Early Alpha
Setting Up The HTC Vive
Before getting into the Linux setup process, first I'll cover some of the basics of the HTC Vive for those Linux users like I that previously never paid much attention or even read much about it until Linux support was made available. The HTC Vive consists of the HMD headset itself, two wireless controls, two base stations for detecting the controller and headset movements, the link box for connecting the headset to the PC, and all of the necessary cables and accessories.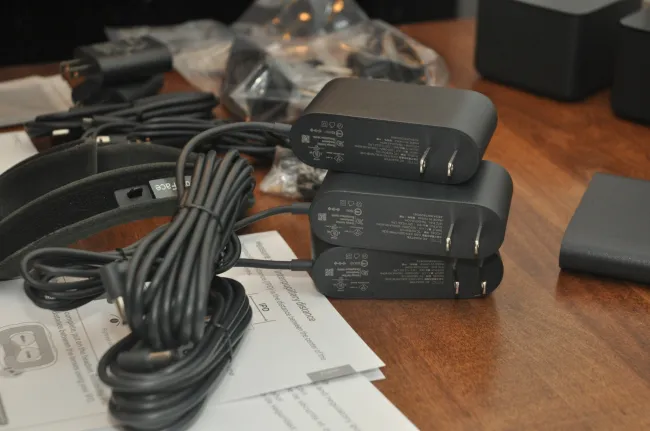 With barely reading about the HTC Vive previously until being able to test it out on Linux, I was surprised when it arrived and just all of the components it includes for setting up to provide a good experience.
There's a lot to the HTC Vive (and other modern VR systems) that I was overcome at first by all of the components. But in the end it's fairly straight-forward to setup the base stations in opposing corners of a room/area (or "play area" as referred to by the HTC documentation), connect everything, connect the link box to the host PC using a USB 3.0 cable and HDMI (or mini DP if purchasing the cable separately), and ensure the wireless controllers are fully charged via their USB cables.
The HTC Vive "Play Area" At Phoronix
Before opening the HTC Vive box, I figured I'd set it up in my main office area and see how it works prior to moving it into the "basement server room" for additional tests. But with all of the steps involved and connections, I immediately went to begin setting it up in the aptly-called basement server room.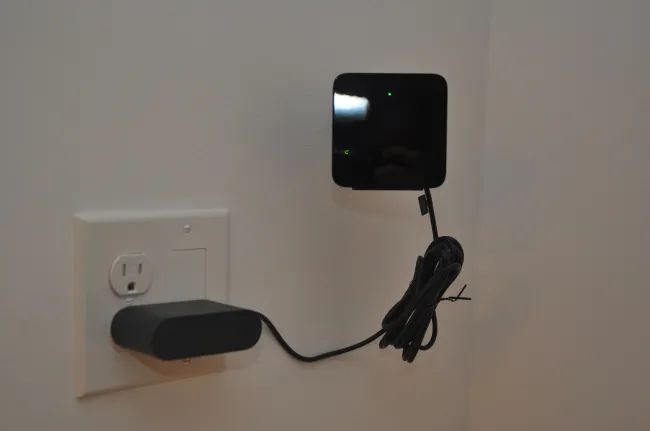 I was able to setup the base stations in opposing corners without any interference. I was a bit nervous about the distance with the base stations being wireless (~30 foot / 9 meter) span and that there's the glass table, server racks, and other obstructions. But it ended up working out. I may end up relocating one of the base stations, but for all of this testing the two base stations were at opposing corners for this stand-up HTC Vive Linux testing.
The rest of the HTC Vive setup process is straight-forward, then comes the time to get it working on Linux....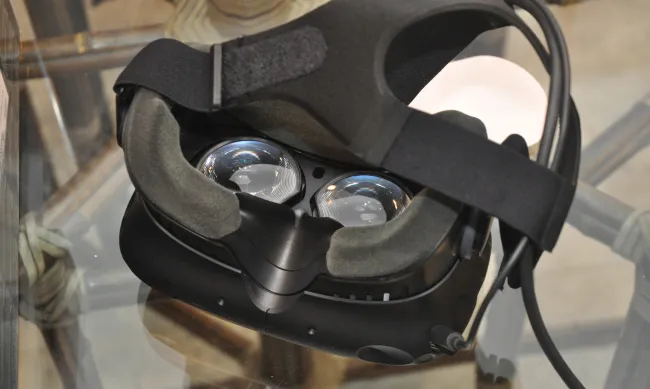 I wish I would have thought of hard-wiring better if thinking about VR when I had built the basement server room as it's where most of our Linux benchmarking / hardware testing happens.