Ryzen 7 2700 / Ryzen 7 2700X / Core i7 8700K Linux Gaming Performance With RX Vega 64, GTX 1080 Ti
With the Linux benchmarks of the Ryzen 7 2700 last week I included a few Linux gaming benchmarks, but for those evaluating CPU options for your next Intel/AMD Linux gaming system upgrade, here is a much more thorough set of benchmarks from a wide variety of OpenGL and Vulkan powered Linux games. The Ryzen 7 2700, Ryzen 7 2700X, and Core i7 8700K processors were tested for this Ubuntu gaming comparison while testing with both a Radeon RX Vega 64 and GeForce GTX 1080 Ti.
This large Linux gaming performance comparison was centered around the Ryzen 7 2700 / Ryzen 7 2700X / Core i7 8700K while using the highest-end consumer GPU I had available from each vendor: the RX Vega 64 and GeForce GTX 1080 Ti. The Radeon testing done atop Ubuntu 18.04 LTS was done when upgrading to the Linux 4.16.9 kernel release and using Mesa 18.2-devel built against LLVM 6.0 via the Oibaf PPA. The GeForce testing was done on the same Ubuntu 18.04 installation with Linux 4.16.9 but using the NVIDIA 396.24 proprietary driver as the latest release of each vendor.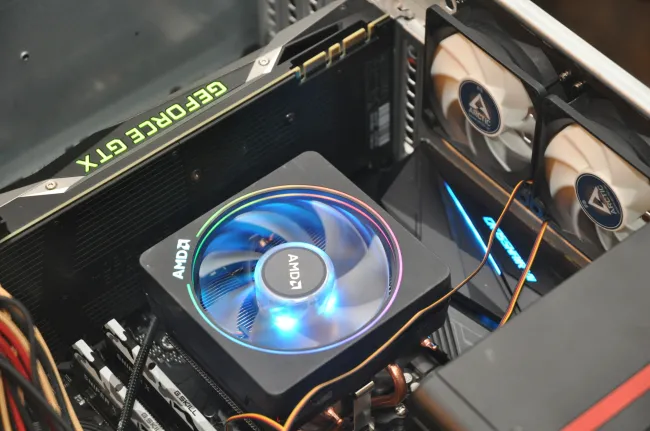 All three CPUs were tested at their default CPUs, the "performance" governor engaged on each system, and using 2 x 8GB DDR4-3400MHz memory. Here's a breakdown of how the comparison looks:
All of these Linux gaming benchmarks were facilitated in a fully-automated and reproducible manner using the open-source Phoronix Test Suite benchmarking software. It's quite a straight-forward comparison so let's get right to the numbers.