Rosewill RS-MI-01: An Ultra Low-Cost Mini-ITX Chassis
Examination:
The Rosewill RS-MI-01 is a rather classically designed mini-ITX case. The case itself is designed mostly of steel but there's plastic on the front-panel to conceal the 5.25-inch external drive bay and front panel connectors (USB 2.0 + audio).
On the sides of the case is plenty ventilation but unfortunately there's no fan filters on this case.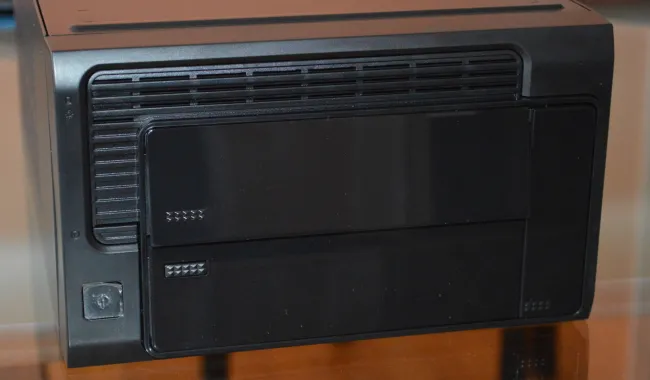 At the back of the case is the motherboard rear I/O area, the pre-installed PSU, one expansion slot, and additional ventilation holes.
When opening up the case it remains to be a rather traditionally laid out chassis. There really isn't much to get excited about with this case besides its low cost.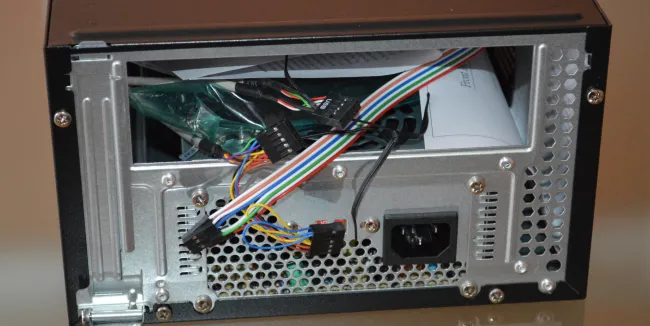 The drive bays aren't tool-free but come just like most lower-end enclosures and overall it's rather simplistic, but then again most people will buy the Rosewill RS-MI-01 over simply needing an affordable enclosure.