Taking ReactOS 0.4 RC1 For A Test Drive To Experience Open-Source Windows Compatibility
With ReactOS 0.4 RC1 having been finally released, I decided to spend a few minutes this morning trying out this open-source operating system that's still striving for binary compatibility with Windows programs and drivers.
As I didn't want to spend too much time trying out ReactOS v0.4, I decided to try it in a virtual machine. ReactOS has supported VMware while with ReactOS 0.4 they have VirtualBox compatibility, so decided to go that route atop a Linux host...
The installer reminds one of old versions of Windows... However, it was much quicker than I recall from the days of installing Windows XP or Windows 2000, but then again the hardware today is much more powerful. The installation was easy and took just a few minutes.
Following the installation was the ReactOS Setup Wizard for setting up a few basics.
Once rebooting into the ReactOS 0.4 RC1 installation, the new hardware wizard was trying to install some device drivers automatically.
However, installing of the extra drivers all failed. It looked like ReactOS was running into network issues, thus was unable to install the Ethernet driver and from there the issues compounded.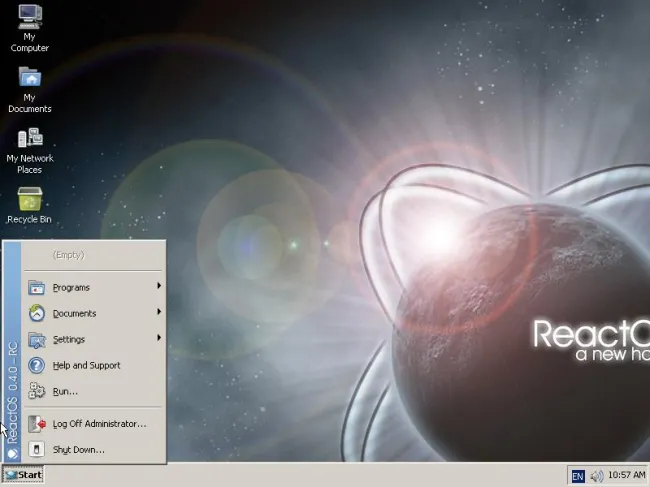 The start menu in all its glory...
Solitaire was working fine.